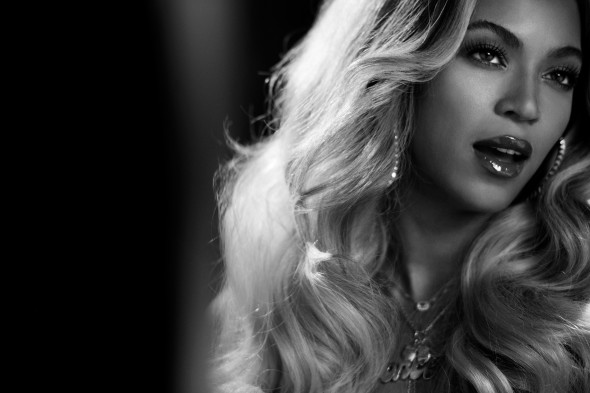 Beyoncé's new album has been on fans' lips like liquor, "like, like, liquor." The 32-year-old songstress keeps her audience engaged and lustful for this first-of-its-kind surprise "visual album" released on Dec. 13, 2013.
In her self-titled album "Beyoncé " she has created a new alias for herself, saying goodbye to 2008's Sasha Fierce and hello to 'Yoncé. She dismisses all myths of Friday the 13th being bad luck because even with no formal advertising, the album's success has skyrocketed, making $1.43 million in just over a month. The sales of "Beyoncé" have already surpassed the U.S. sales for her 2008 album "4."
This surprise album release is something that has never been done before by Beyoncé or anyone else. The Internet has exploded with Google searches following her unorthodox method of release. And if you think you can just hit up YouTube to see Beyoncé's latest creation, you have been greatly misinformed. The Queen B has made it next to impossible for her audience to get ahold of her new album unless you spend the $14.99. But it's worth every penny.
Before we get into the stunning imagery, intense symbolism and amazing makeup that Beyoncé adorns herself in, we must mention her profound lyrics and music that deserve praise. Beyoncé's new album is eclectic in the sense that she covers multiple genres: rap, R&B and pop. By not limiting herself to a specific genre she keeps her audience wondering what she will do next. The content of these lyrics have heavy themes, such as low self-esteem, postpartum depression, and infidelity, which allows this superstar to relate to a wide array of listeners.  Beyoncé would never disappoint her empowered female audience and in true Beyoncé form, she parades her feminist views in songs such as "***Flawless." In "***Flawless," Beyoncé takes a sample from established African author Chimamanda Ngozi Adichie's speech "We Should All Be Feminists" and challenges the roles of women in our contemporary society. Beyoncé's messages are hard hitting and in each of her 17 songs, she has strong messages of female empowerment and taking control of your body as a woman.
This album is unlike any of Beyoncé's other albums. Beyoncé is blatantly sexual, which can initially be shocking to a hardcore Beyoncé lover. In the past she has been praised for not overtly speaking about her sex life like other musicians of our time such as Rihanna, and former Destiny's Child member Kelly Rowland but, in this album she proclaims, "I'm a grown woman and I can do whatever I want." In her most scandalizing video, "Partition," Beyoncé wears La Perla lingerie while she sings about having sultry, kinky sex in the back seat of her town car. She also has an entire song ("Blow") dedicated to getting her "Skittles" eaten, and encourages her audience to "solve the riddle." This riddle becomes easy to solve when she proclaims, "I can't wait till I get home so you can tear that cherry out."  While Beyoncé implores her audience to get some, she roller-skates around in a '70s roller disco in booty shorts that reveal her incredible post-baby bod.
To just watch the videos she has released as singles, "Drunk in Love" and "XO," you would be doing yourself a great disservice. These videos are visually stunning, but they are a few of the weaker images that Beyoncé has created. The most stunning video is "Haunted." This video, directed by Jonas Akerlund, comes across as a poignant short film, full of striking black and white imagery, minotaurs, a giant mansion and the most impressive make-up on the album.
Beyoncé uses consistent motifs in her videos that keep this visual album cohesive and turn it into a narrative story. The story denotes a singer/dancer/model and her journey through the unforgiving entertainment industry. Beyoncé begins this journey with the song "Pretty Hurts," dressed as an overly made-up pageant girl who laments over her former childhood successes. She concludes her album overdressed once again, this time in a fabulously tacky 80's prom dress, but now she happily reflects on her successes from childhood to now as a prosperous grown woman. Beyoncé can really do no wrong. This album is incredible. To all that have not yet basked in its glory, please stop whatever you are doing, buy this album, grab at least two of your closest friends, find a giant TV with a great sound system and gaze upon the majesty that is Beyoncé.