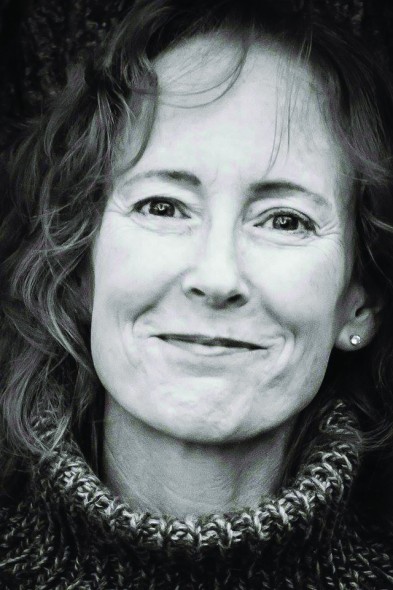 After eight long years, Oswego State professor of communication studies and writer Maggie Simone has released her book "Body Punishment: OCD, Addiction and Finding the Courage to Heal," which tells of her lifelong struggle with several life-altering battles.
"Body Punishment' the book is a memoir about OCD and alcoholism and how those lead to addiction, but really, it's about anything you're ashamed of that can damage self-esteem," Simone said.
The term "body punishment" comes from a certain karate event that Simone used to watch when she first started participating in the martial art. In the exercise, black-belt candidates are lined up in a stance and black-belts basically go down the line and punch each candidate in the stomach.
"I remembered thinking, 'So you just have to stand there and absorb the blow without showing any pain or emotion. That couldn't be a better metaphor for my life right now.' And that was 25 years ago," Simone said.
Simone didn't know she was going to write a book at that time but knew that would certainly be a good title for one. In 2007, she decided to sit down and tell her story.
The signs of OCD for the instructor and columnist started very young. Simone  lived in Rochester for a year and remembers having problems with the cracks in the sidewalk. She said it was very difficult to walk with her mother, who would disregard the cracks. Simone feared something would happen to her mother. After that, she began pulling out her eyelashes. She also developed a strong feeling of discomfort of people being mad at her.
"If I thought my mother looked at me wrong before school, I wouldn't get on the bus," Simone said. "It would just impact my whole day."
The number seven also became an annoyance to Simone. She said she loved music where the timing is always in even numbers, and she hated that the number seven was so prominent in her life.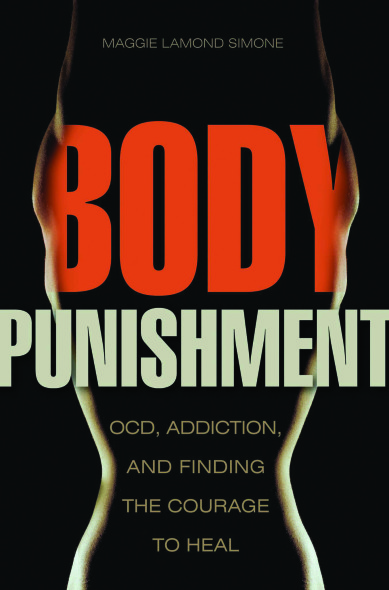 At age 16, Simone turned to drinking as a release from her anxiety.
"It seemed to be a very easy way to escape," Simone said. "And I really kind of missed out on the '80s, which was too bad."
Simone also blamed her family heredity for her drinking. Her father and his father were alcoholics, along with both her mother's parents.
The decision to quit drinking came rather abruptly, according to Simone, when she drove her car into a cement barrier.
"I had been trying to quit for a year or two unsuccessfully and that was the proverbial straw that broke the camel's back," Simone said. "I totaled my car on a Friday night. On Saturday morning, I called a friend from work who had been trying to get me to go to AA and asked, 'Can you come and pick me up?'"
But the battle didn't end there. Throughout the first year she quit drinking, Simone fell victim to anxiety attacks. She said if she had to wait in a line anywhere, she couldn't manage herself very well.
"What I didn't realize when I quit drinking was that the other stuff wasn't going to go away with it," Simone said. "I only left my house to go to work or go to AA meetings.  I couldn't even go to my brother's wedding. I couldn't get it together enough to get on a plane to go to California."
After about a year, Simone signed up for karate lessons and attended graduate school at the Newhouse School at Syracuse University. She eventually married and had two children. Prior to Oswego State, she taught at Bryant and Stratton College.
When it came time to start "Body Punishment," it was another conflict to resurface the events of the past to put them into words.
"It took me about three years to write the first draft," Simone said. "I had to go away on weekends because there was so much that I had spent so many years trying to forget and couldn't actually bring back into my house, because I have a happy life, and it's hard to let yourself go back when you're in a safe place."
After finishing the draft, the piece was rejected by multiple publishers. Simone teaches in her classes at Oswego State about rejection letters and how important they are to shaping a student's future as a writer. However, she noted that this rejection was particularly harsh on her.
"It feels like they weren't rejecting my writing, they were rejecting essentially my life," Simone said. "It's different with fiction if you get rejected because fiction is separate from you. But if you're a nonfiction writer or an essayist and it gets rejected, it affects you differently."
Simone decided to put the book down for a few years. She didn't really have a theme or a reason for the book per se.
"It wasn't until 2013 that I realized that it was OCD," Simone said. "My daughter has OCD. I never saw the common thread of not being able to accept it. Once I saw that common thread, I actually rewrote the entire thing and it made much more sense. And after I rewrote it, it sold within three weeks."
Simone has brought the conversation of her past into the classroom many times. She has encouraged students in her public speaking class to make their speeches around possible problems or disorders they have that others might share. For one of her journalism classes last fall, she brought in the first chapter of her book to show students and have them write a review, more or less.
Francesca Mesiti is an Oswego State senior who has taken two classes with Simone.
"She is so open about her past with her students," Mesiti said. "I think it is amazing that she was able to overcome her obstacles and be the amazing person she is today. She is truly an inspiration."
Mesiti added that Simone's transparency with her students has allowed the students to share their personal stories with her and serve as a friend as well as an instructor.
"I have always felt comfortable talking to her about school related issues and nonstop related issues," Mesiti said. "Every professor should be like Maggie."
That kind of comfort is what "Body Punishment" is all about. Simone said her intention is that the book stimulates awareness to bring awareness to those who have shared Simone's pain.
"This way, hopefully this can create the opportunity for the conversation because once there's a conversation, then there is help," Simone said. "Sometimes, the compulsions are like whack-a-mole. You hit one down and another one pops up, but you can always manage them."
"Body Punishment" is available at most bookstores, including Barnes & Noble, and on Amazon. Simone will have a book signing on May 7 at Barnes & Noble in the town of Clay.