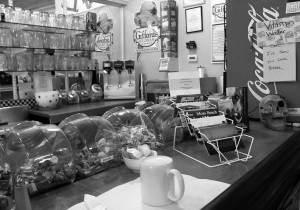 This weekend is Family and Friends Weekend at Oswego State.
In just a few days, parents and siblings will be in Oswego to see their loved ones. In such a short time, how do you decide where to take them?
Oswego may be a small town, but it has a lot of places to visit. There are local shops downtown, and Ontario Orchards is a quick drive from campus.
But besides all these attractions, there is also an assortment of wonderful restaurants to eat at.
But with all of the options for food, how do you decide where to go?
If you aren't familiar with the city, you might be inclined to suggest a national chain like Ruby Tuesday, or just resort to taking your parents to the dining hall. Don't make this mistake. Oswego has lots of local restaurants with delicious offerings, and Family and Friends Weekend is the perfect excuse to try one for the first time.
Here are some ideas:
Azteca:
Azteca is a Mexican restaurant located right on East Bridge Street. It might seem pricy, but you get your money's worth. The dishes are authentic, cooked in the traditional Mexican style.
There is a wide variety of options to choose from, including tacos, fajitas, burritos, empanadas, chalupas and much more.  Besides beef, you can also have steak, chicken and even shrimp for your main meat.
Vegetarian options are also available. One of the best aspects of Azteca is their salsa and chips. It comes as an appetizer, and by the time you finish the first dish, you'll probably want more.
Mom & Pop's Soda Shop & Eatery
Mom & Pop's Soda Shop & Eatery is another nice restaurant located in Oswego. There is an interesting history behind the eatery, mainly who exactly are mom and pop? The answer: they aren't real.
Carl Peske owns the soda shop, and the name was an accident. He went to register his restaurant at a food competition, and found it had already been given a name: Mom and Pop's Soda Shop & Eatery. It stuck.
Though they are a bit out of the way, located on East Utica Street, it's worth coming out to.  The servings are enormous. The menu is good all the time, but consider taking your family and friends for breakfast. They offer different omelets and frittatas, including a chicken fajita omelet.
The prices are great; only one item is over $7 on the breakfast menu, even though most of the meals take two plates to carry.
The Press Box
The Press Box is located right across from the Quality Inn, so if you have family staying there, this place is an easy choice.
The outside has seating, equipped with tables that double as fire pits, in case it gets chilly. Inside it's a nice, cozy sit-down place with a sports theme and TVs everywhere.
They offer a variety of sandwiches, paninis, burgers and other great entrees. Plus you get a reasonable deal when it comes to price. It's also great for sports fans; part of their menu is sports themed, and they have wings, pizza and appetizers in honor of game days.
Oswego Tea Company
Finally, The Oswego Tea Company is another great place to go while your guests are in town. It has a very calm, relaxing atmosphere.
With your tea or coffee you can enjoy different sandwiches or wraps. For dessert, the Tea Company also sells homemade cookies and pastries that are fantastic.
Even if you don't stop by for a meal, buying some of these tasty treats is a great idea. You can send some home with your family, or stash them away in your dorm room for when you need a quick snack.
Bistro 197 
Located on West First Street near the Canal Commons, Bistro 197 provides a great experience for those looking to treat their families to an upscale dining experience. Though be warned, with that upscale experience comes upscale prices.
Regardless, Bistro 197 provides will appeal to foodies looking for great service. Take family and friends there and wow them with the  New York City-level elegance the bistro brings to Oswego.
A full review on Bistro 197 previously published in The Oswegonian can be read here.
No matter where you chose to go, your family will be happy just to get to spend some time with you. October is a crazy month with midterms, essays and project, have a nice meal with loved ones during Family and Friends Weekend to give yourself a break.