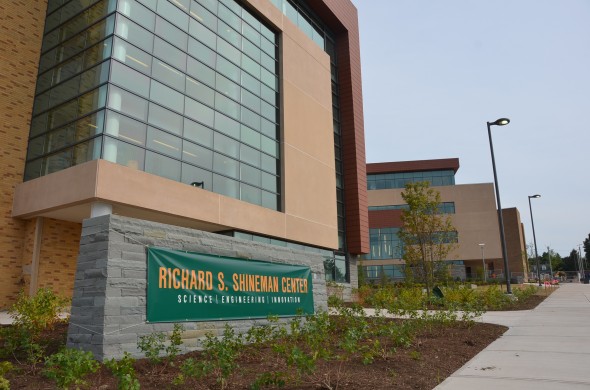 Marking the culmination of a three year construction project, the Richard S. Shineman Center for Science, Engineering and Innovation opened to Oswego State students for the first day of classes Monday, August 27. The center is named for Richard Shineman (pronounced SHINN-uh-munn), a former professor of sciences at Oswego State whose wife, Dr. Barbara Palmer Shineman, a professor emerita of education,  donated $5 million to the project during the spring.
The donation, the largest in the school's history, has been used to fund technology and equipment for the center.
The new facility is split into two wings, Innovation and Observation, and features a large atrium which houses the new Nucleaus Cafe, pictured below.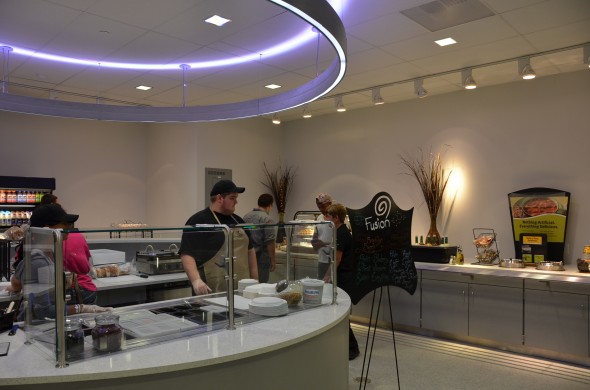 Also of note for the new building is a fourth floor greenhouse in the Innovation Wing.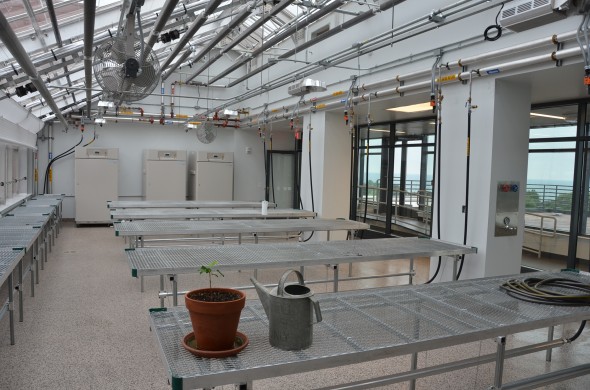 For more on the Shineman Center, pick up The Oswegonian's first issue, on news stands next Friday.
Ryan Deffenbaugh
Editor-in-Chief
rdeffenbaugh@oswegonian.com