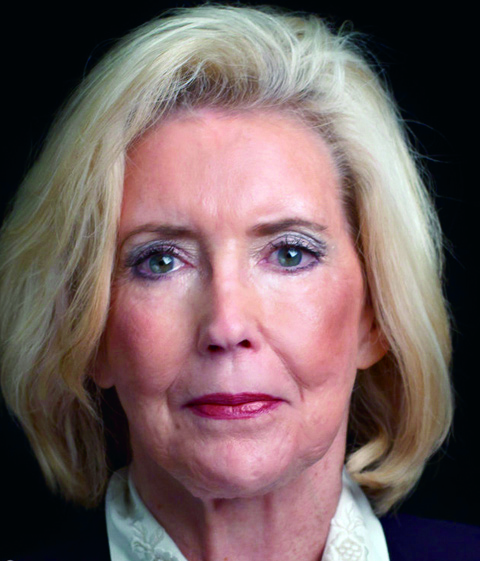 Lilly Ledbetter, a women's rights activist famous for standing up to her former employer for her right to equal pay, will be speaking on campus next Thursday, Feb. 28, as headliner of the Ernst & Young Lecture series.
Ledbetter's talk, "Equal Pay, Equal Work," will be the second of five lectures this school year in Oswego State's Ernst & Young lecture series. The talk will take place at 6 p.m in the Sheldon Hall ballroom.
In 1998, Ledbetter sued her former employer, Goodyear Tire and Rubber Co. in Gadsden, Ala., for paying her lower wages than her male co-workers in similar positions. Ledbetter was initially awarded about $3.3 million, which was later reduced to about $300,000. Goodyear later appealed the decision to the Supreme Court, who ruled in a 5-4 decision that Ledbetter was not entitled to compensation because she filed her claim more than 180 days after receiving her first discriminatory paycheck, even though the discriminatory nature of her pay had not been revealed to her at any point during her first 20 years at the company.
In January 2009, President Barack Obama signed the Lilly Ledbetter Fair Pay Act into law, the first bill he signed into law during the his presidency. The law allows victims of unequal pay to challenge the discrimination within 180 days of any paycheck, not only the first.
Obama announced during his 2013 State of the Union address that he wants to take the act further by passing the Paycheck Fairness Act, an act that would require employers to prove that pay disparity is related to job-performance and prohibit employers from retaliating when an employee shares their salary information. Obama also said in his State of the Union address that closing the pay gap between men and women is a priority of his second term.
Susan Coultrap-McQuin, a professor of English and women's studies at Oswego State and a coordinator of the event, said that Ledbetter's story fits well with the gender equality theme of the Ernst & Young lecture series
"It really fits with the hopes of the campus for students learning what some of the problems are in the world and beginning to address them," Coultrap-McQuin said.
Coultrap-McQuin said she hopes that Ledbetter discusses what drove her to take the company to court.
"She was at a point in her career when she maybe could have decided to let it go," Coultrap-McQuin said. "But it was important that she decided to fight the issue and she can really serve I think as an inspiration for other people to fight inequities in the work place, because the solution didn't just benefit her, it benefited many, many people and will in the future benefit many more "
Following Ledbetter's speech, there will be a question and answer segment for students and faculty in attendance.
"I hope that she will provide some ideas on how we can work to close the gap and make a more unbiased workspace for women in the future," said Victoria Brodeur, co-president of the Oswego State Women's Center, a sponsor of the event.
Brodeur said that the event would be valuable for all Oswego State students.
"I think it's important for all students to attend our event, not just women," Brodeur said. "Ms. Ledbetter's message speaks to all people and it's very important for students to be aware of issues like the gender wage gap because we are the ones hoping to find jobs right out of college."
Coultrap-McQuin said that students can take inspiration from being able to interact with a national political figure.
"I just remember when I was a student, if I had the chance to meet somebody who was a writer or a politician or an activist of any sort, it always was, at a minimum, thought provoking," Coultrap-McQuin said. "And most often it just inspired me to think about how I can contribute to my community and the common good."
The talk is free for students and public. Coultrap-McQuin recommended students looking to attend to arrive early.