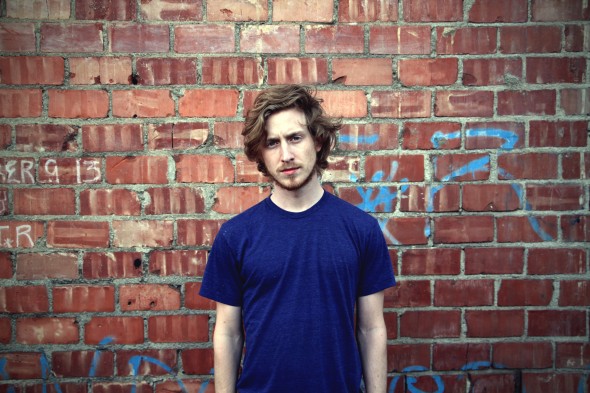 Determined on releasing his sophomore album on his own terms, Asher Roth returns five years after his debut LP with "RetroHash." Despite this time gap, Roth has not sat idle these past years.  He released an EP with rapper Nottz Raw that was turned down by his label, for free, two mixtapes "Seared Foie Gras with Quince and Cranberry" and "Pabst and Jazz," the latter of the two credited as his best work to date. "RetroHash" has been a journey for Roth, first titled as "The Spaghetti Tree" then turning into "Is This Too Orange?" the delays have given Roth an interesting opportunity to develop his sound.
In the past five years Roth has collaborated with countless producers, but he has done his best work with Blended Babies and it is fitting that they would produce Roth's entire album. The rapport Roth has with Blended Babies is obvious on this album and it's a sound they've continued from "Pabst and Jazz."
The album at its onset takes a complete diversion from the "I Love College" Asher Roth mainstream listeners may be acquainted with.  "Parties at the Disco," the album's first track, features Roth singing in a calm and supple voice he usually reserves for choruses. The lead single "Tangerine Girl" brings a fresh breath of energy to the album. Put to a trippy and disco influenced beat, the song is sure to be a favorite for the mellow Roth fan. Roth's commitment to singing continues throughout the album and is one of the pleasant surprises of Roth's growth.
One of the strengths of this album is Roth's use of features. Without major label support Roth wasn't able to secure big names, but he didn't let this hinder him. Roth manages to use artists that not only work well on the songs their chosen for, but also fit in with the vibe that is "RetroHash."  Singers ZZ Ward, Coyle Girelli and Major Myjah all bring their own style to their respective tracks. While ZZ Ward adds a harmony that brightens up "Parties at the Disco," Girelli and Myjah each leave a distinct imprint on the choruses they're employed.
On the other side of things, the rappers Roth chose did a perfect job on their tracks. Curren$y brings his trademark complex flow to a track that features a simple beat. The song is the album's purest rap song and remains in the mind as one of the most memorable songs. The second rap feature, Vic Mensa, comes on a song that surprises listeners with a meaningful message about appreciating life in the moment. The songs jazz influence and mellow chorus come together for what is the best song on the album. The last feature, Chuck Inglish, is on a track that faithful Roth fans were reasonable to expect. "Keep Smoking" may be about one of Roth's favorite pasttimes but it isn't just another "I Love College." Inglish and Roth both keep things simple, but Blended Babies' production is what stands out on this track.
"RetroHash" is in no way a perfect album, but perfection was not what Roth was searching for. "RetroHash" brings the growth listeners were expecting as well as the sound that Roth has grown in to. Without falling into another gimmick, Asher Roth produces a sophomore album that may not have been worth the wait but was something he could be proud of.