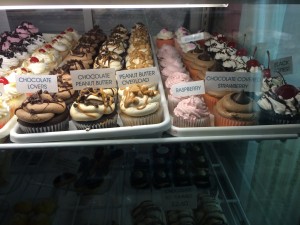 Looking for a sweet affordable treat? Cakes Galore should be your first stop. Located at 40 E. Seneca St., the small bakery has nothing but delicious options.
In 1991, local owner, Bob Bateman took a fun passion of his and turned it into a career. While his children were growing up, he used baking as a fun thing to do with his kids to pass the time while his wife was working days and he was working nights.
With no professional baking experience, Bateman took a leap of faith and opened Cakes Galore. The bakery may be small, but that doesn't mean there's a small amount of baked goods. Using his grandmother's recipes, the bakery is loaded with all different kinds of cookies, cupcakes, cakes, pastries, and more. The second my friends and I walked in, we were overwhelmed by the sweet smell and options we had to choose between.
The light pink walls surrounding the bakery give a warm feeling when you walk in with frames and pictures surrounding the walls. The atmosphere makes you feel welcome with a family friendly ambiance, since Bateman's daughter and grandchildren spend time around the shop.
We took our time asking about every different choice available, and we were extremely impressed by the different flavors and the uncommon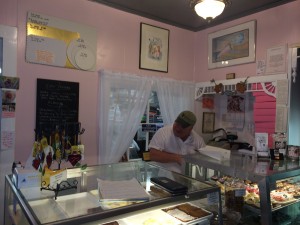 pastries. I was not surprised to hear of the success he has had with the bakery for the last 23 years after tasting a carrot cake cupcake.
Bateman explained how everything in the bakery is made fresh daily in their own kitchen and put out at 7 a.m. when the doors open for the day.
Bateman says the best selling item is cinnamon rolls; he says he usually runs out before the day is over. Bob's personal favorite? The chocolate chip cookies: simple, but scrumptious.
Bateman says most of his customers are regulars from the local area and he does not get many students coming in. With such impressive prices, Oswego students should travel across the bridge to take a look. With cupcakes ranging from one to two dollars, it's a nice inexpensive way way to celebrate for friends, birthdays, holidays and more. Bateman says his busiest times of the year are Christmas and Graduation for cakes and special holiday cookies. So be sure to order your cakes before it's too late.