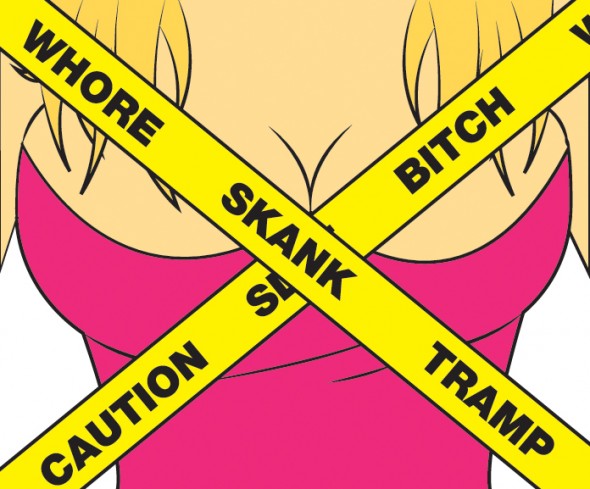 Education in the U.S. is climbing up in price and people are looking for ways to pay off their loans. In response to an op-ed by, Lauren A. a student at Duke University who is paying for college by making adult films, it is safe to say that people are turning to obscure alternate money making opportunities to finance their own investments.
The student at Duke University who works "as a sex worker," as she calls herself, was discovered by fellow college mates. She has been taunted mercilessly since this finding, being badgered for her choice.  While Lauren says she thoroughly enjoys working in the pornography industry, I'd say it is safe to bet that if she did not need the money, she wouldn't be making adult films.
The op-ed Lauren scripted was very strong in the sense that she promotes female sexuality and equality. I am a feminist myself, and some of her bold statements were very inspiring to me. Lauren remarks that sex should not be viewed as a shameful act, and that people instill an idea in women's minds that they only have so much sex they can "give away" to a man, which always involves losing something of themselves. I like that Lauren is using her own actions and words to make this revolutionary change for females that has not yet come. We all know that if a male student were discovered to be a porn star, his peers would be more likely to slap him five on campus rather than call him derogatory names.
While I like Lauren for her feminist stance, this is a result of a very sad economic crisis. Students need an education in order to make money. Students have no money to get an education. I cannot tell you the countless times I have heard a girlfriend of mine say "I should just marry rich," or "I need a sugar daddy." If a woman wants to come out of college debt-free in today's economy, it is virtually impossible without the aid of rich parents.
Many girls are using online websites like seekingarrangements.com in order to find men who can finance them throughout school. I have even listened to radio shows where mothers share stories of themselves encouraging their daughters to find a sugar daddy so they can get the best education. In addition to having education paid for, these girls can also cut deals within the arrangement to earn monthly or weekly allowances from their sugar daddy.  Every girl likes nice things, and there's not many jobs that can provide Dior mascara every time you run out and a new Chanel bag every time you have a new mixer to attend. Like the wise Iggy Azalea says " Valley girls giving blowjobs for Louboutins. What you call that? Head over heels." While some arrangements from this website claim the men are interested in dating and are not looking for sex, I think there is a very dangerous line, and when money is involved, any girl can feel easily pressured. Many arrangements involve dates and casual sex perhaps once per week, depending on the agreement. Many girls take advantage of these opportunities all throughout college.
I question if this is a healthy outlook for girls my age. I have three friends that have made profiles with this site, and at least two that date terrible men from wealthy families so that they can feel a bit more upper class than they did when they were scooping ice cream 10 hours a week for a pair of JC Penney heels.
While Lauren is not relying on a man for her own cash, the idea that she needs to make adult films to get by as a motivated college student in the U.S. is a scary thought for society. How much do we value material things? I think most girls are just feeling the need to keep up.  The need to be thin, pretty, have perfect skin, hair and on top of that be dressed in designer clothes with expensive shoes that make your feet bleed- that is the American dream for many women my age. To add to these pressures, attending Duke University costs over $62,000 per year. Who can afford to look red carpet ready and get a top-notch education in the U.S.? Porn stars.