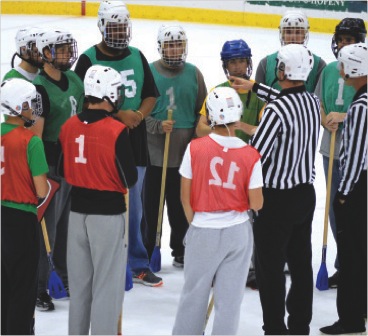 Campus Recreation welcomes the campus community back with plenty of new events to headline a jam-packed semester.
On Saturday, Feb. 8, at 3 p.m. Campus Recreation will host the annual No-Limit Texas Hold 'em poker tournament in the Campus Center food court.  Online registration will be open until 4 p.m. Friday, Feb. 7 and on site registration will be in the food court from 2:30 to 3 p.m. on Feb. 8.  Also, get the best out of the winter season with Winterfest '14 on Sunday, Feb. 9 from 1 to 3 p.m. at Funnelle.
Join the fun with a human sled race, crafts, refreshments, toboggan building and races, a snow sculpture contest and much more.  Other upcoming special events include student swim lessons, splash in movie and Valentine's open skate.  Visit the Campus Recreation website online for dates, times and more registration information.
Intramural sports are back in action for the spring semester with both the basketball and broomball tournaments starting this past week.
The basketball tournaments had great turnouts with 27 men's, nine Co-Rec and two women's teams ready to battle for the coveted championship T-shirts.  In the early rounds, a few teams have proven they are contenders for the championship.  Take Em To Court and the Splash Brothers both won their first round games by over 30 points.
On the ice, 15 co-rec teams and 10 men's teams have turned out to vie for a shot at intramural glory with a broomball championship. Derp Dynasty made a statement to defend its title after a convincing victory led by Kevin Farrell, who tallied six goals.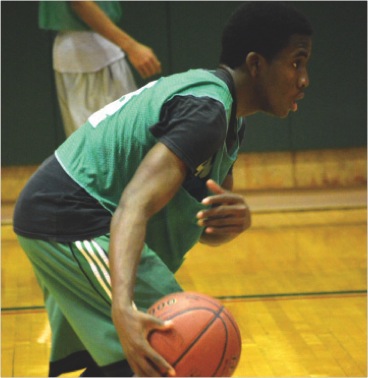 In the Co-Rec division, Eskimo Family came together and proved they are a team to watch after a 7-2 win over Good Sauce behind four goals from Chris Timmons.  In the Co-Rec division, Morning Broom took down Average Joe's 3-2.  Dolan Riley scored a pair of goals for the victors.  Other fast approaching sport deadlines are the pickleball and volleyball leagues, and the racquetball tournament.  Register for upcoming intramural sports online at imleagues.com.
Open recreation is also back in full swing in Lee Hall and Swetman Gym.  Come enjoy an array of open recreation activities, including racquetball, ping pong, volleyball and pick-up basketball.  Stay active during the winter season at Lee Pool with either aqua fitness, aqua zumba, lap swim or open recreation swim. For open recreation times and other upcoming events check out the Campus Recreation website at oswego.edu/campusrec or call (315) 312-3114.