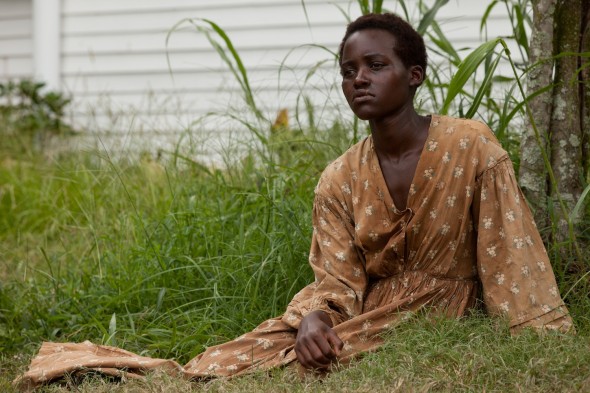 Every Oscar season there seems to be a clear front-runner. Last year was "Argo," the year before it was "The Artist" and the year before that "The King's Speech," and so on. It's rare that these top contenders for the coveted best picture statue aren't contested, though. There always seems to be a more deserving film that could have won the race. This year, though, it may be hard for anyone to argue that Steve McQueen's "12 Years a Slave" doesn't deserve the final award come Oscar night.
The film, directed by McQueen ("Shame") and written by John Ridley ("Three Kings"), is an unflinching and powerful biopic about Solomon Northup, portrayed by Chiwetel Ejiofor ("2012"), a freed man who is abducted and sold into slavery in pre-Civil War United States. It may sound cliché to call the film "powerful," but in this case, it's true. It may be the best adjective to describe the film. Raw and real in its portrayal of slavery, "12 Years A Slave" is often unsettling and hard to watch. But that's the beauty. It never compromises.
What makes the film so unsettling at times, but nevertheless superb, is McQueen's impeccable direction. Every shot has a story to tell, and some stay on the screen long enough that it becomes difficult to keep your eyes on them. But to look away would be a mistake, for every second of the film has an importance to it. McQueen's use of overly extended shots was also used in his 2011 film "Shame." It's an artistic choice that is equal parts chilling and discouraging, but never overstays its welcome. A man hanging from a tree, grasping for his life and just trying to keep his toes on the ground, would be disturbing in itself. To stay on that one shot for what felt like two minutes is another story.
The real artistry in McQueen's direction is in the fact that the film knows exactly when to hit each note, and when to stop playing. An excellent example is in a whipping scene that will tug at the audience's emotions. To hear this woman screaming in anguish after each strike; to see the horror on Solomon's face, it all would have been enough. But it goes one step further, if only for a few seconds, and that's all it takes.
While McQueen's direction tells the story excellently, it's the actors that really bring it to life. There's no doubt that Ejiofor gives the best performance of the year. In a film with plenty of A-list stars, Ejiofor carries the film on his shoulders. It's his from beginning to end, and we never stop caring about his performance. His Solomon Northup character is an inspiring figure. Again, it's hard not to use the word "powerful" when describing the performance. Equally amazing is Michael Fassbender's ("Prometheus") turn as Edward Epps, a shockingly disgusting slave-owner who terrorizes Northup for a large portion of the second half and newcomer Lupita Nyong'o as Patsey, a female woman also owned by Epps. All three of these actors are sure to get recognized come Oscar time. Big name actors such as Brad Pitt, Benedict Cumberbatch and Paul Giamatti also make appearances, but are merely important individuals in the many developments of Northup's journey as opposed to main characters. They drive the story forward, but don't undermine the three main stars, an important and respectable aspect of the film.
"12 Years A Slave" is already an instant classic, the kind of rare film that can be unanimously agreed upon in that regard. Like Northup's drive to survive, the film never falters. At a little over two hours, encompassing 12 years, the film keeps your eyes glued to the screen. I've never been in a theater where the audience was so floored by what they had just witnessed that they couldn't even move an inch when the end credits rolled. I suggest everyone does the same. Sit for a little bit after the movie ends. Reflect on what you just saw. And once you leave, reflect some more. Because it's not often that a film like this comes around to make such a lasting effect on viewers.