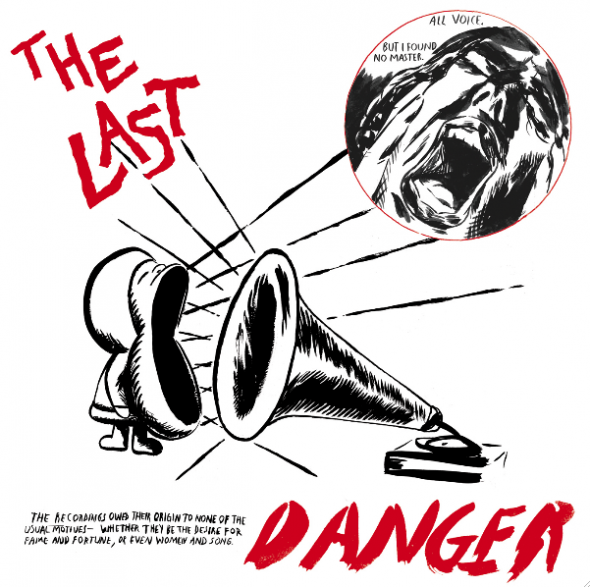 For the first time in 17 years, The Last have reunited to release their seventh studio album, "Danger." Consisting of the Nolte brothers, Joe and Mike, and the former rhythm section of "Descendents" / "All," Karl Alvarez and Bill Stevenson, The Last get back to that simple style of punk rock that was ever so powerful in  the '80s.
Initially the band formed in 1976 when Joe, Mike and their other brother David, started in a Los Angeles garage, similar to a majority of the punk bands from the late '70s and early '80s. Since their inception, The Last have been one of the most influential punk bands to come out of the L.A Punk Rock Movement on the Sunset Strip. Bands such as the Circle Jerks, The Bangles, The Descendents, etc. list The Last among their influences.
"Danger" is their latest album, which was released on Nov. 5. This 14 track album is a true testament to the popular "less is more" style that punk rock made famous. Nine of the tracks are under three minutes, there are simple three to four chord progressions, and the sweet and powerful lyrics captivate listeners. "Danger" is a typical punk rock album, which makes it very, very enjoyable.
Most fans of modern rock and mainstream music may not understand the album as much as more pure punk rock fans will. Many argue that the traditional sound of punk rock has been forgotten and degraded in recent years. The same people who claim that may be very pleased that The Last here created "Danger." Bill Stevenson, who was a lifelong fan of the band prior to joining, produced the album under his label "End Sounds."
When it comes to the album's structure, the first and second halves of the album differ. The first half is a very explosive, very powerful blast of punk that takes one for a ride back to the 1980s punk rock scene, backed by the tracks of "I'm Not Crazy," "I Know" and "Red Hair." This is opposed to the second half, which seems to mellow out while maintaining its edge, this is apparent in the tracks "Anybody Else," "When That I Am Dead" and "Danger." Yet not once throughout this album does it lose that traditional punk rock feel. Even throughout the softer songs such as "Look Again," "Difference" and "Take Care of Her," the music manages to keep you locked in. Thus proving that even after 17 years of inactivity, the music you know how to make never leaves. Joe Nolte even goes as far as to say, "I intend to keep playing till I die. Perhaps beyond."
A pair of points are proven by The Last with "Danger." First off, they show that punk rock will never die, that the spark that was ever so powerful in the '80s is going strong. When it comes to the music and age, it's only a mindset. You can never outgrow music, and as they've displayed, almost four decades later, they can still rock like they did on day one. In short, they knock it out of the park, and hopefully this leads the way for other punk bands from the '70s and '80s to show that true punk is not dead. The Last definitely did so with "Danger."