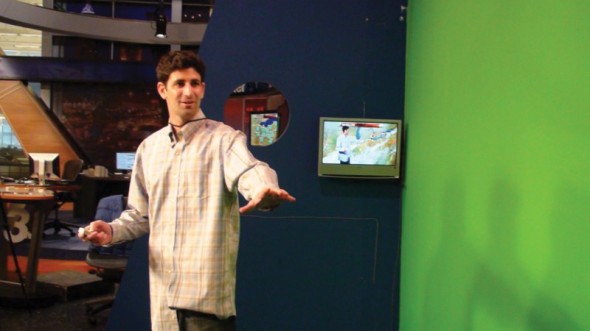 The Fall 2013 Coordinates to Success Conference is taking place on Tuesday, Nov. 19 at Oswego State.
The conference is to help college students take the initiative of their college career to help them prepare to merge into the job market. The evening will consist of speed networking, college career planning, as well as free food and prizes. All students who are eager to enhance their college experience are welcome to attend.
The evening will commence with keynote speaker and job-hunting expert Daniel Seddiqui, who will enlighten those in attendance with his "50 Jobs in 50 States" experience.
Seddiqui has spent his life working in many areas with many different professions, fom a park ranger in Wyoming, to a border patrol agent in Arizona, to a meteorologist in Ohio.
He found all of these opportunities in America, where he didn't know these jobs existed, and he will share the power of experiential learning from these lines of work.
Seddiqui's talk will be followed by 20-minute opportunity pit-stops with insight and financial awareness, presented by Pathfinder Bank and Career Development. Internships, study abroad and other opportunities will be promoted as well.
In addition, there will be a LinkedIn professional photo booth so students have the opportunity to take professional profile pictures. Representatives from Oswego's Digital Dirt campaign will also be in attendance.
The event will take place in the Sheldon Hall ballroom from 6 p.m. to 8 p.m. Students must register to attend the event and are eligible for prizes when doors open at 5:30 p.m.
Students can register in advance online at http://goo.gl/NMFg1A. For more information, go to majorexploration@oswego.edu.