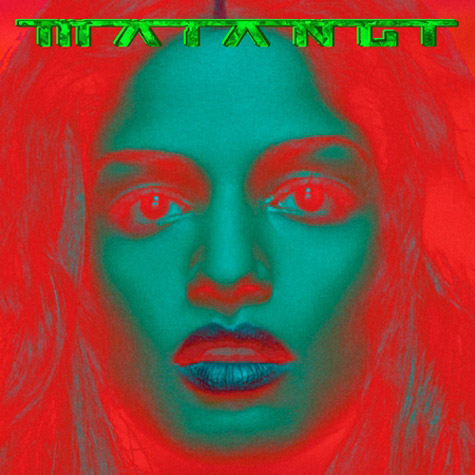 M.I.A., aka Mathangi "Maya" Arulpragasam, is a testament to globalism being a positive thing for music. The influences that make up her musical mélange are just as kaleidoscopic as her visual image. Her sound is characterized by its completely unpretentious production style, while still boasting a wealth of influences from around the world that make you forget what country you're in while listening to it.
There are the boom-bap drums from 90s hip-hop, the reggae and dancehall-style of lyricism, punk rock social criticism and the ever-present references to the culture and the music of the Indian subcontinent. The album's title of "Matangi" is not only a reference to M.I.A.'s real name, but also the name of an Indian goddess which she took on as a muse during the production of the album.
"Matangi" is way past overdue, after many rumored disputes with her record label over how radio-friendly her fourth album would be after the financial and critical disappointment of her 2010 album "Maya." Many people often forget that the smash short film and music video for "Bad Girls" came out over a year ago, leaving even the most zealous of fans wondering if there was anything in "Matangi" to get excited about at all.
This is M.I.A. at her best, in her zone and performing beautifully under pressure. The music on "Matangi" is daring and entirely unapologetic. The album starts off with an M.I.A. staple: chopped up samples of Bollywood soundtracks on "Karmageddon" leading into the sonic boom of the album's title track. The lyrics are from the litany of countries which M.I.A. has traveled to and takes her influence from; a declaration that her art is worldwide. "Matangi" is an acid-filled matrimony of trap sensibilities and Indian drum circles. The tempo shift in this song is endemic to the album as a whole, but it is much less jarring on this track, and that makes it one of the strongest songs M.I.A. has put out in years.
Songs like "Lights," "Know It Ain't Right," "Exodus" and its rework "Sexodus" both featuring enigmatic Canadian R&B crooner The Weeknd, are all disappointing because they suffer from overly-indulgent production and end up going nowhere sonically.
The album makes up for it awesomely by being packed to the brim with club-friendly bangers that are catchy as they are artistically bold. The aforementioned "Bad Girls" is doing a lot of good work on "Matangi," along with "Double Bubble Trouble," sounding like something that fell out of a Major Lazer album thanks to longtime producer/collaborator Switch.
"Matangi" is a crazed collage, a mad dash by M.I.A. to get down her multicultural, multicolored musical experience on wax, though not as quickly as we thought it would be. It is beautifully imperfect, rough around the edges, challenging to its listeners and M.I.A. wouldn't have it any other way.