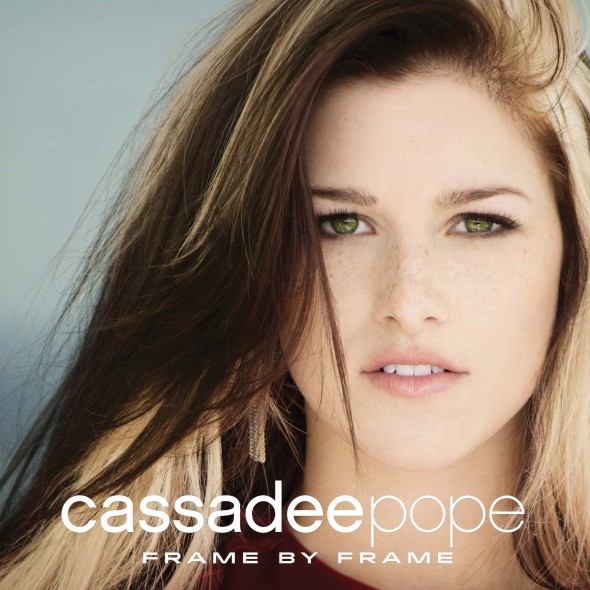 Earlier last year, former punk rocker Cassadee Pope became the first female winner of NBC's The Voice. As the former lead singer of Hey Monday, Pope became an early favorite as she trekked her way through the competition. After gaining nationwide attention for her performance of Miranda Lambert's "Over You," Pope became an unstoppable force.
From punk to country, Pope's debut album, "Frame By Frame," is a huge jump from her previous work with her band. Now a solo artist, Pope is attempting to create an album that will push her into the tight-knit world of country music.
To some degree, "Frame By Frame" achieves this goal. Using characteristics classic to many country artists, Pope's album tells a story. Pope will surely make new country fans, but also will likely lose old fans of her original style.
"Wasting All These Tears," which acts as the album's lead single, is perhaps the most enticing track from the album. The intensity with which Pope sings throughout the song truly draws a listener in. In the song, Pope also seems to acknowledge that she is not completely over her punk phase, as "Wasting All These Tears," seems to act as a crossover between country and punk. In a lot of ways, it is successful at doing this.
"Proved You Wrong," is another song off of the album that uses a crossover feeling between punk and country. The song is catchy and strong. Like "Wasting All These Tears,"  "Proved You Wrong" shares similar intensity and is definitely worth a listen.
On "One Song Away," Pope treats listeners to one of the most emotional and mature tracks on the album. The ballad, which uses Pope's ability to do long runs, is saddening. The instrumentals are effective, and they complement Pope's higher pitches nicely.
The aptly titled, "Good Times," which became a promotional single on Sept. 10, is truly a "good time." The song is upbeat and adds a different dimension to the album that may have otherwise been missing. Unfortunately, the track acts as a double-edged sword. It is a fun listen for country fans, but "Good Times" also has little meaning.
Pope provides contrast to the upbeat "Good Times" with "11." The final song on the album, "11" tells the story of her parents and her father leaving her and her family. The song is touching. It provides the album with a nice close and is effective at connecting with the listener as she emphasizes on the fact that as a child, she had no control over what happened with her family as it broke apart.
The only unnecessary track on the album is "Everybody Sings." This song seems as though it was thrown into the album as filler. This is unfortunate, because if there is one thing that new artists do not need, it is a bad song on a debut album. The song sounds almost childish and this is sad for Pope, who without this track seems to have so much potential.
"Frame By Frame," is an effective debut album. It is strong, in terms of being a country album, and for her, perhaps the jump will not be a failure. Pope's potential is noticeable, and she deserves all the success in the world. The album is at times a boring product of a large record company making meaningless songs, but Pope does make up for it with some fresh and impressive new tracks that are quite good.