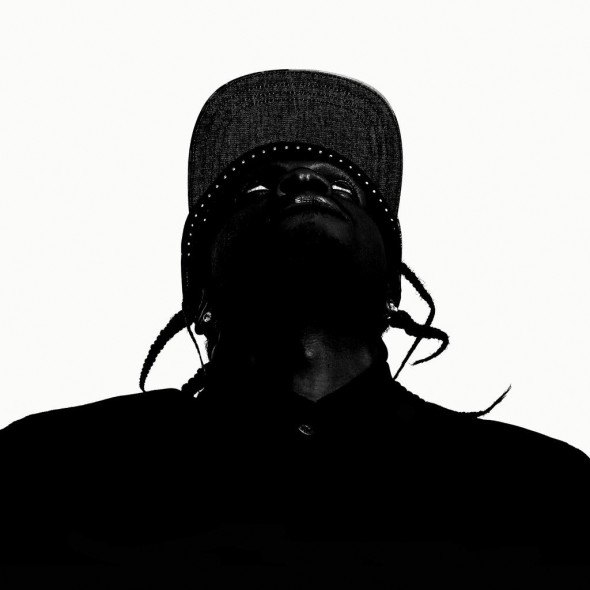 The journey to "My Name Is My Name" has been long and frustrating for most Pusha T fans, as the rapper's membership in G.O.O.D. Music, while advantageous, has slowed down his productivity.
Here's a timeline: the album was said to be in the works without an official name in 2011, then officially announced with its title in December of 2012. After several more delays, MNIMN was released, though without a lot more hype to live up to. Thankfully, the album features executive production from Kanye West, as well as production from Pharrel and Swizz Beatz, so the waiting has allowed the album's scope, and budget, to rise.
The album begins exactly as what you would want from Pusha T. The first two tracks bring fans right into Pusha T's dark world on two Kanye West produced beats which echo the minimalist style of "Yeezus." After the two opening songs, there is much to be criticized. These are the last tracks without a feature on the rest of the album.
The third track, "Sweet Serenade," featuring Chris Brown, comes off lazy and seemed to make sense on paper rather than in execution. In the next song "Hold On," which features Rick Ross, Pusha finds the perfect spot between raw honesty, storytelling and catchiness. Rick Ross and Pusha T both paint vivid images of their drug-dealing pasts to a calming beat that gives an interesting break from the arrogant feel of both rappers' usual verses.
The album takes a turn with the track "40 Acres," featuring The-Dream. This seems like a strange pairing at first, but the song eventually settles in a good combination of The-Dream's falsetto singing style and Pusha T's aggressive bravado. This song is followed by "No Regrets," which features Kevin Cossom, who has worked with Pusha T multiple times in the past and Young Jeezy. This song reeks of radio play. It just passes time. It's clear this will be on repeat when this album is promoted.
"Let Me Love You," featuring Kelly Rowland, brings listeners a Pusha T with his guard down directing his lyrics to the ladies. This track, produced by The-Dream, gives Pusha the chance to play around with his flow and change up the pace. After this departure from the norm, the album whips listeners back in line with "Who I Am," featuring Pusha's G.O.O.D. Music label mates, Big Sean and 2 Chainz. Pusha takes a step back on this track and lets 2 Chainz and Big Sean take the bulk of the air space, but this song will still be sure to satisfy Pusha T and G.O.O.D. Music fans.
"Nostalgia," featuring Kendrick Lamar, is arguably one of the best tracks of the album. With Kendrick Lamar pushing his case for one of the best rappers in hip- hop, this feature comes with a lot of expectations and both MCs do not fail to note. Pusha and Kendrick do not hold anything back. they give fans the best of both their signature styles.
The lead single "Pain," featuring Future, fails to stand out considering its release was literally a year and a day from MYIMN. The last track "S.N.I.T.C.H.," which is produced by and features Pharrel, is a nice close to the album. The chemistry Pusha and Pharrel share from their time working together in Clipse is obvious, with Pharrel adding a perfect touch to the hook and Pusha T wasting no time getting comfortable on the beat.
Pusha T has never been one for gimmicks and he does not stray far from his formula on this album. Pusha shows that not only can he survive without his brother, Malice, he can also thrive. It may not have been a classic, but MNIMN is a strong debut effort from Pusha T and adds some well-deserved pressure to "King Push," which has already been announced as his sophomore effort.