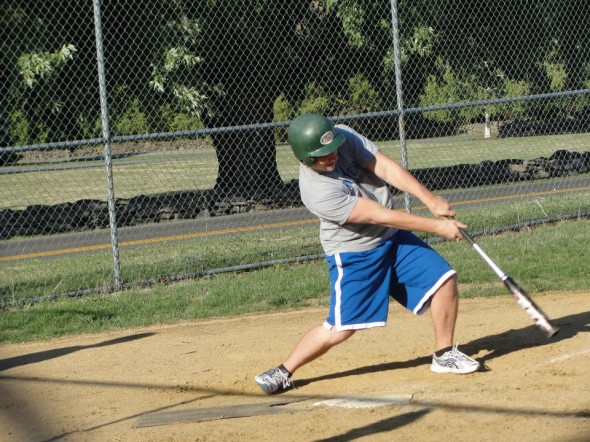 With the volleyball and indoor soccer seasons now over, it's time to shift the focus to some exciting new intramural sports going on in the spring semester.
After some washouts last week, the spring softball tournament has begun, and there are 36 teams across two divisions seeking a championship.
In the co-rec division, Rolltiders will be looking to bring home a championship after making it all the way to the championship contest in the fall before losing to Mufasa Bros.
The Rolltiders opened up the tournament on Wednesday with a 15-9 victory over Wordington.
In some of the opening contests, The Ice Breakers advanced over Jimbo's Crickets after a forfeit, WTOP and Athletes knocked off The Alhadeens 4-1, and Half Chubs defeated OSU X-Training to advance to the quarterfinals.
In the men's tournament, Expos is coming off of a victory in the fall league tournament, and seem like one of the favorites to win it in the spring as well.
After dominating McGolvein in their opening contest, Expos will face off against the winner of The Guild and Ice Cold Pitchers in the next round.
Runners up in the fall, No Glove No Love will be the favorites on the other side of the bracket. They advanced to the second round by defeating Apollo's Raiders and will face either Honkies or Going Yard in round two.
Other opening round winners include 96ers, who defeated Moreland 13-0, and Multiple Scoregasms, who took down Chachis, 14-2.
Intramural Dodgeball is also underway for the spring season.
In the co-rec competitive league, Balls to the Wall and Rolltiders are off to hot starts, going 3-0. Them Gym Rats and Multiple Scoregams are also in the hunt early, going 2-1. Trop Palace Mafia is in it as well with a 4-2 record.
In men's competitive, 32 teams are in the league this year in order to test their dodging, ducking, dipping, diving and dodging abilities.
The top teams right now are The Scooter Sticks, Gargoyles and The Guild, who have started 3-0, and The Avengers and Troop 474, who are 5-1 thus far.
For more intramural details and scheduling info, visit Imleagues.com and search for SUNY Oswego.