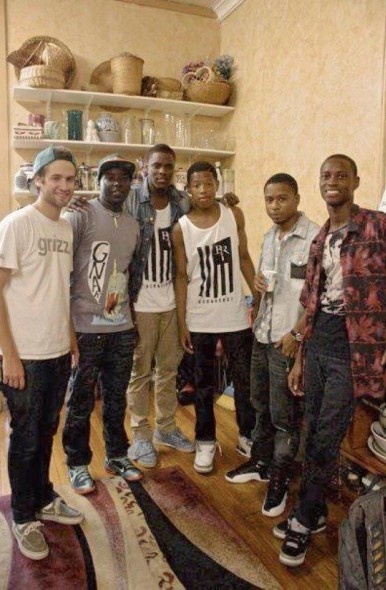 Twenty-year-old business marketing major, junior James Okello along, with close friends Gabby Morrison, 20, Isiah Jewell, 19 and Tazwell Durant, 20, are Rizilyuhns. Rizilyuhns is a clothing company in its elemental form but this is not where their influence ends.
"It's a clothing company yeah, but that's not just it. It's about actual resilience. There are things that always hold you back from your dreams and Rizilyuhns is about getting past it," Jewell said.
Their goal for the future is to become more creatively focused. With clothing as just a step-off, Rizilyuhns hopes to become a creative hub for all types of arts and expression. With clothing in the works the next stop for the team is music and art. "We're trying to build a team of just creative people to help contribute to the work we have going,"said Durant.
Rizilyuhns came to fruition when the late Drew Morrison, brother to Gabby Morrison, brought the four friends together.
"He just brought us all together and told us that we should put something together because he's seen us go through so much and we've always been resilient." Morrison said.
The four founders met in high school and decided to put their best effort forwardin Drew's memory.
Rizilyuhns may still be in the beginning stage but this is not stopping the young team.
"We're really excited to finalize a lot of things by the end of the year and kick off in early 2014 with the Rizilyuhns site, clothing and of course our team's talented work for all to see," Okello said.