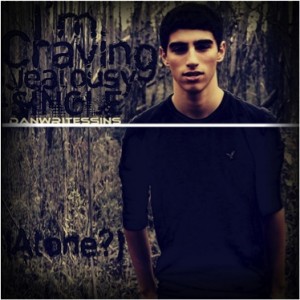 An average day for a typical college student would probably consist of writing a term paper or catching up on assignments. That is not the case for Dan Guglielmo who just recently released his debut single on iTunes.
Guglielmo, an Oswego State freshman, got his claim to fame as an Internet blogger and social network guru, building up a fan base of thousands on Twitter.
His popularity as an Internet persona caught the attention of celebrities like Jeffree Star and Chris Crocker, but proving to people that he was not only a talented blogger but singer was harder than Guglielmo thought.
"I got turned down by 16 producers when I first started writing my own music," Guglielmo said. "They didn't understand the genre I was going for but I know that my fans would back me up on it."
Audio Tune Records, looking for a new and upcoming artist then contacted Guglielmo. After sitting down with the producers at Audio Tune Records, the producers felt Gugliemo's dance-eletronica music was unique enough to get the music world interested.
Guglielmo writes all of his own lyrics and confesses that his best song ideas usually pop in his head while sitting through a class.
"I get little catchy lyrics that pop in my head all the time," Guglielmo said. "Sometimes I look at the things I write down and try to develop a theme around them."
He explained that he writes mostly about living the high life.
"The songs are about people my age partying and living it up, a lot like club music," Guglielmo said.
After hearing his demos, Star became interested in Guglielmo's talent for music and asked him to write not one, but three songs for the artist.
Perez Hilton, famous blogger and TV personality calls Guglielmo "the prince of Auto-Tune" saying he loves where Guglielmo is going with music and cannot wait for him to become the "king of Auto-Tune."
Guglielmo's producer, Joe James from Norfolk, England, could not be more excited to work with the up-and-coming artist.
"Be ready to watch this kid do great things," James said. "Our music project has become such a fresh, unique realm that won't be duplicated."
Guglielmo's debut song, "I'm Craving Jealousy," is available on iTunes, yet the singer goes by his stage names Dan WritesSins.
"Dan WritesSins is like my alter ego, he can say what he wants and does what he wants," Guglielmo said. "He is a grittier version of me allowing me to be more fearless with my music."
Guglielmo, from Rome, N.Y., is currently studying cognitive science at Oswego State.
"I hope to work with people with personality disorders, like something similar to what the psychologist does on the show Hoarders," Guglielmo said.
Guglielmo loves music but says it is purely a hobby.
"I love it but there comes a point when music becomes very business-like and I want to keep business and pleasure separate, for now it's just something I like to do for myself and my fans," Gugliemlo said.