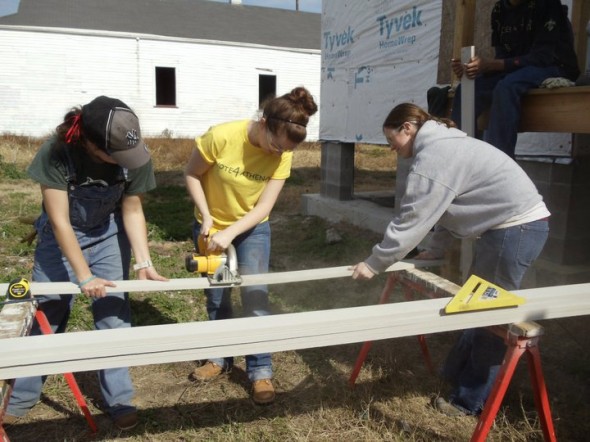 Over 100 Oswego State students and faculty will be donating their spring breaks to help communities around the country with Alternative Spring Break.
Students will be volunteering to help build houses, work on tiger rescue property and volunteer with children through the Alternative Spring Break program in Iowa, Alabama, Dominican Republic, Louisana, New Jersey and North Carolina.
Since Alyssa Amyotte, coordinator of service learning and community service, started work at Oswego State in 2008, the program keeps growing.
"In 2008, we did two Habitat for Humanity trips and I think that was kind of the norm prior to that year," Amyotte said. "Starting in '09, I expanded the program, we added an international trip [during winter break]. That's the first time we went to Jamaica. "
This year, there were three trips during winter break and there will be six during spring break which is the most trips that the Alternative Break program has done.
Amyotte tells students that they should expect to work a full day, but especially with the labor work, the volunteers will see a difference at the end of the week.
"A lot of people are like, 'I want to go next year,'" Amyotte said. "I've had people change their majors."
One girl who went as a sophomore and kept going each year after graduating decided to enter the Peace Corps.
"It can really change people's lives," Amyotte said.
Sophomore Alexis Avery went to New Orleans for the last two winter breaks and will be going for spring break this year.
"Initially, I wanted to go because I had never been to New Orleans before and I thought it would be a cool experience," Avery said. "Then you get attached to the people that are down there. We worked with the same people that I did the first I went. You form a family while your down there."
Amyotte said that students wanting to do alternative breaks should plan early. Sign ups for winter break are in September and spring break is in November.