Hamilton Continentals 3          Cortland Red Dragons 1
Russell Sage Rink (Attendance: 747)
Hamilton struck early and held the Cortland offense in check en route to a 3-1 non-conference victory on Tuesday, Nov. 22, at Hamilton College. Hamilton's Evan Haney gave the Continentals an early one-goal lead just 45 seconds into the first period and Pat Curtis scored 1:12 later to give Hamilton a 2-0 lead. Cortland cut Hamilton's lead in half with just over a minute remaining in the second period with a two-man advantage on a goal by Joey Christiano. Michael DiMare pushed Hamilton's lead back to two on the power play at 7:59 of the third period. Joe Quattrocchi finished with 23 saves for the Continentals.
#1 Norwich Cadets 3        #6 Plattsburgh Cardinals 0
Kenyon Arena (Attendance: 1,100)
Norwich scored on the power play, shorthanded and while playing 4-on-4 hockey in the first round of the Primelink Tournament that also features 10th-ranked Elmira College and 11th-ranked Middlebury. It was a defensive battled between the two ranked teams, as the two teams combined for 30 shots. The Cardinals were held to just 12 shots in the game. The second period featured a total of five shots. The most shots by a single team in a single period was nine by Norwich. Doug Lindensmith scored the game-winning goal for the Cadets at 12:05 of the first period. Colin Mulvey increased Norwich's lead to two shorthanded at 3:13 of the second period before Travis Janke tallied an empty net goal with one second remaining in regulation. Parker Carroll finished with 12 saves for Norwich.
#14 Neumann Knights 3           Cortland Red Dragons 2
Alumni Arena (Attendance: 122)
Neumann College scored the first three goals of the game and held off a late third period rally by SUNY Cortland, as the Knights defeated the Red Dragons, 3-2. Jordan Zalba scored the first goal of the game for the Knights on the power play at 8:51. Andrew Love gave Neumann a two-goal lead at 18:19 of the first period. Marlon Gardner scored the game-winning goal at 16:36 of the second period while with the extra attacker. Cortland got back in the game at 12:07 of the third period on a power-play goal by Adam Bevilacqua and pulled to within one on a power-play goal at 18:36 on Ryan Markell's goal. The Red Dragons were unable to score the equalizer, as Matt Tendler finished with 26 saves for the Knights.
SUNYAC Schedule 11/26/11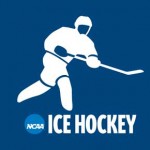 Buffalo State Bengals vs St. Thomas Tommies   2 p.m. (First Round- Adrian Tournament)
Neumann Knights @ Cortland Red Dragons    3 p.m.
Morrisville State Mustangs vs. Tufts Jumbos 3 p.m.  (First Round- Rutland Invitational)
Plattsburgh Cardinals vs. Middlebury Panthers    4 p.m. (Primelink Tournament Consolation Game)
Brockport Golden Eagles vs. Hamilton Continentals  5 p.m.  (First Round- Skidmore Invitational)