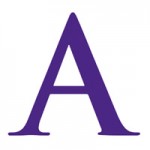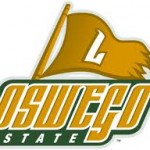 To say that the Oswego State men's ice hockey team and Amherst College are unfamiliar with one another would be a drastic understatement. The Laker hockey program was established in 1966, while Amherst's hockey history dates all the way back to 1908. Yet, the two teams have met just once over that span. Ironically enough, the only meeting was relatively recent, as the two teams met in the first round of the Pathfinder Bank Oswego Hockey Classic back on Dec. 29, 2007. The Lord Jeffs pulled the upset, 3-1, at the Campus Center Ice Arena, led by the strong play of  goaltender Jonathan La Rose, who finished with 30 saves.
While that victory for the Lord Jeffs was considered an upset, they are considered to be the favorites in Friday's NCAA National Semifinals matchup. Amherst is ranked second in the USCHO.com Men's Poll, while the Lakers are right behind them at No. 3.
The Lord Jeffs (24-3-1 overall, 20-1-0 NESCAC) are making their first NCAA Frozen Four appearance in program history after defeating SUNY Plattsburgh, 3-1, in the NCAA Quarterfinals last Saturday night. This is their third overall appearance in the NCAA Tournament. Amherst, both the regular season and postseason NESCAC champions, has won 12 straight games and 16 of its last 17. They are arguably the best remaining team in the tournament, although Norwich University holds the No. 1 spot at the moment. The team's 24 wins this season is most in program history, and its three losses is fewest in program history.
The difference could come down to experience, as the Lakers are making their third straight trip to the Frozen Four. However, that experience didn't carry over to last year's loss in the NCAA Semifinals to Adrian College, a high-powered offense with a senior-loaded roster. But Amherst is not like Adrian, in fact, they may be the complete opposite. While Adrian put up four, five or six goals every game, it also allowed its opponent to score in bunches. That's not going to be the case when the Lakers play Amherst. Scoring opportunities will be limited, as the Lord Jeffs boast the top-ranked defense, allowing just 1.64 goals per game. During their 12-game winning streak, the Lord Jeffs have allowed a combined 12 goals, including four shutouts.
A key reason for the defensive success has been the play of La Rose, now a senior, in net. La Rose leads Division III in save percentage (.943) and shutouts (five), while his goals against average of 1.53 is second in Division III. La Rose began his playing career with Amherst during the 2007-08 season, but transferred to Neumann during his junior year. La Rose returned to Amherst after not playing last year.
Another reason for the top-ranked defense is discipline. Amherst stays out of the penalty box, committing approximately 10 minutes worth of penalties per game. And when the Lord Jeffs find themselves a man down, the penalty kill unit shuts down the opponents' power play united. Amherst's penalty kill ranks fifth in Division III, killing off 87 percent of power plays. They have allowed 14 power-play goals this season.
The stingy defense takes pressure off the offense, but Amherst can still put up goals, averaging 3.86 goals per game, which is 12th-best in Division III. The Lord Jeffs are led by junior forward Mike Moher, who has accumulated 29 points on 13 goals and 16 assists. He's also recorded six power-play goals and three game-winning goals. Senior forward Mark Culp is second on the team in scoring with 10 goals and 14 assists for 24 points. Even the defense has a heavy presence on the offensive side, as freshman defenseman Aaron Deutsch is third on the team in scoring with four goals and a team-high 18 assists for 22 points.
Amherst's special teams isn't just noteworthy for its penalty kill unit. The power play unit also ranks fifth in Division III, converting on 27.5 percent of power plays. Both Amhest's power play and penalty kill rank ahead of Oswego State's, albeit to a very small degree. The Lakers sport the division's seventh-best power play at 27.1 percent and the 10th-best penalty kill at 86.3 percent.
The Lord Jeffs' roster features six seniors, seven juniors, seven sophomores and six freshmen. They are coached by Jack Arena, a 1983 alum, who is in his 29th season with the team, posting a 376-290-50 record.
Amherst has seen an offense like Oswego State's already this season in the form of Bowdoin College. Bowdoin's offense ranks third in Division III at 4.56 goals per game and was the only member of the NESCAC to defeat Amherst this season. Bowdoin defeated Amherst, 7-4, at Bowdoin on Jan. 6. It was the most goals allowed by the Lord Jeffs' defense all season.
The Lakers' offense ranks above Bowdoin's at No. 2, registering 4.68 goals per game. Oswego State has experience with top-10 defenses, as it has played Plattsburgh three times this season. Plattsburgh, the fourth-ranked defense, surrounded a total of seven goals in three games against the Lakers this season. If the games against the Cardinals are any indication of what the offense needs to put up on the scoreboard, it will probably be three goals.
Oswego State is no slouch when it comes to defense, ranking third in Division III at 1.75 goals per game. The Lakers are coming off their fourth shutout of the season, blanking Elmira College, 5-0, in the NCAA Quarterfinal at the Campus Center Ice Arena. The defense has not allowed more than four goals all season, and there's no reason to believe that either team is going to score four goals when the two teams meet.
Junior goaltender Andrew Hare has been stellar for the Lakers this season after starting goaltender Paul Beckwith went down with a knee injury in the first period of the season opener at Elmira back in October. Since that night, Hare has recorded 20 wins, sporting a .932 save percentage (fifth in Division III) and a 1.69 goals against average (fourth in Division III). Hare has played in 25 games compared to La Rose's 21.
The Laker offense has been difficult to stop all season, outside of the 3-0 shutout loss to Neumann on New Year's Eve. Saturday's contest against Elmira showed just how difficult it is to contain the Laker offense for a complete 60 minutes. After being held to one goal in the first 40 minutes, the Lakers ran away with the game after tallying four goals in the game's final 20 minutes.
Senior forward and assistant captain Ian Boots is coming off his third multi-goal goal of the season and second in the past three games. Boots has seven goals in his last nine games, compared to just five goals in the first 19 games. Boots is fourth on the team in scoring with 27 points on 12 goals and 15 assists. The offense is led by the line of junior forwards Jon Whitelaw, Luke Moodie and Paul Rodrigues. All three of them are averaging more than a point per game. Although held in check against Elmira, the line is responsible for roughly 31 percent of the team's offense. Whitelaw leads the team in scoring with 41 points on 19 goals and 22 assists. Whitelaw's 41 points is tied for fifth-most in Division III. Rodrigues is second on the team in scoring with 36 points and Moodie is third with 33 points.
The Lakers have played two opponents from the NESCAC this season, beating both Connecticut College and Hamilton College. However, Connecticut College and Hamilton finished eighth and ninth, respectively, in the 10-team conference. Amherst will provide a much tougher test.
The Lakers and the Lord Jeffs will meet for just the second time ever on Friday night at the Herb Brooks Arena in Lake Placid, N.Y., in the second of two NCAA Semifinal games. The game is slated for 7:30 p.m. Defending national champion
St. Norbert and Norwich will face each other in the early contest on Friday, as the puck is scheduled to drop at 4 p.m.