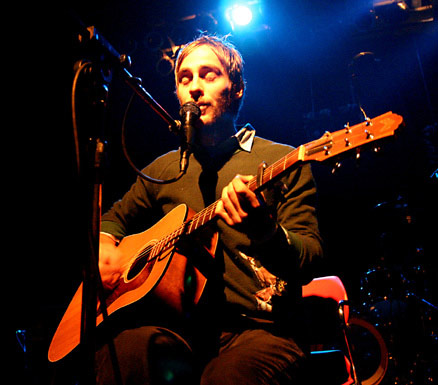 On Friday, Dec. 3, Oswego State welcomes the return of Owen as part of the Indie Series. Considered a modern Indie rock legend, Owen will return to Oswego State after his fall 2009 performance that was also part of the Indie Series.
Owen is the solo project of Mike Kinsella, a Chicago-based artist who has performed in numerous bands throughout his career, including Cap'n Jazz, Joan of Arc, The One Up Downstairs, Owls, Maritime and Aloha. After his last band, American Football, disbanded, Kinsella was ready for a project that would allow him to have complete control of the creative process for his music, including songwriting, recording, album artwork and artistic direction. His self-titled, first album was released in 2001.
Since then, Owen has released four other full-length albums, including his latest release, "New Leaves," in 2009. Kinselle has also toured with several of his former bands.
Joining Owen in Friday's concert are two opening acts: Whiskey and singer Sam Katz. Whiskey is a new band comprised of Jon Davis, Bobby Gorham and Brad Gorham, who all had previous careers with hardcore and metal bands. Whiskey, however, veers from the hard sounds and creates a folk and country sound highlighted with vocal harmonies. Singer and current Oswego State student Sam Katz rounds out the night, making her Indie premier.
Owen, with opening acts Whiskey and Sam Katz, will be in the Sheldon Hall Ballroom Friday, Dec. 3 at 8 p.m. Doors open at 7 p.m. and tickets are $5 for Oswego State students, $10 for students and Oswego State faculty and staff, and $12 for general admission.