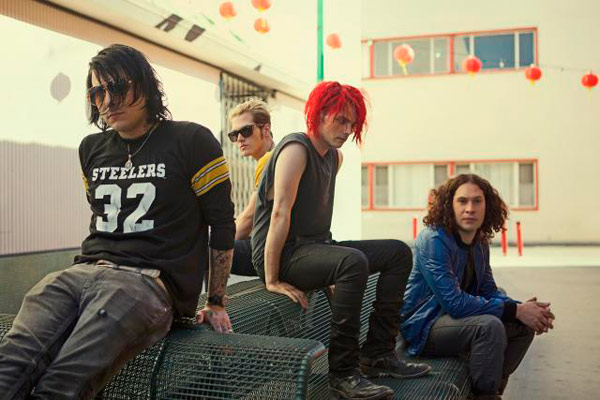 My Chemical Romance released their fourth studio album, "Danger Days: the True Lives of the Fabulous Killjoys." This album is very different compared to their older albums filled with dark and somber songs. With "Danger Days," the band's reputation is at jeopardy with the addition of a synthesizer and a more pop/electro-styled rock.
The album paints the story of the Fabulous Killjoys, a group of rebels that have to battle an evil corporation in 2019. The overall theme of the album is fun and the listener feels as if they're one of the members of the Killjoys. The Killjoys are introduced in a 29 second radio clip on the first track followed by the song "Na Na Na." This track is a super catchy, head-bobbing track that continuously repeats "Na Na Na" and is guaranteed to stay in the listener's head.
The fourth track on the album titled "SING" has an extreme bubblegum style of rock compared to what they're known for producing. The lyrics, for example, in the tracks "SING," "Bulletproof Heart," and "Planetary (GO!)" are a lot more optimistic than earlier rock songs. They talk about having hope and perseverance, such are the lyrics in the song "SING": Sing it for the boys, Sing it for the girls. Every time that you lose it, sing it for the world."
My Chemical Romance fans that were worried about the album not being completed on time because of drummer Bob Bryar, quitting, have no need to worry because the album is here. Fans that are accustomed to the older sound, however, might not be satisfied with this new album. They might be disappointed when they hear optimistic lyrics in place of darker, somber ones, and pop/electro-rock instead of the bands heavier emo sound. If the fans can accept and appreciate the new sound, and the fact that the band is experimenting with its range in variety, then the album should be successful.