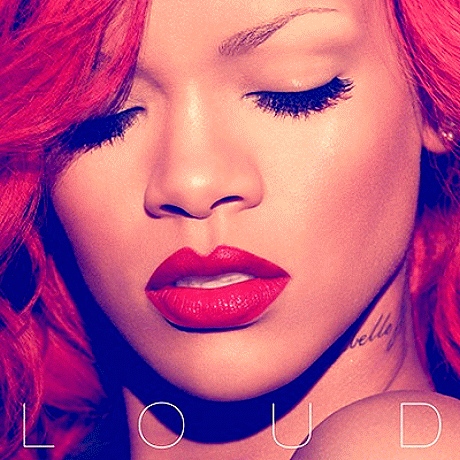 "Barbadian recording artist Rihanna splashes back on to the pop music scene with her fifth studio album, "Loud," released on Nov. 16. The album serves as her pop diva redemption following her much darker and emotional album, "Rated R."
"The album's first single, "Only Girl (In The World)," traces back to the playful, club- music roots that made Rihanna famous. The catchy chorus makes for an instant success both lyrically and instrumentally and displays that great talent Rihanna possesses that has been seldom seen in her previous albums. "Only Girl (In The World)" serves its role as a first single perfectly, providing a simple, fun and catchy song that generates listener interest and opens the album with a bang.
"The second single, "What's My Name?" features the smooth rapping skills of hip-hop superstar, Drake. The song is very sex-driven, featuring lyrics such as "the things we could do with 20 minutes girl" that make it evident that while Rihanna's last album focused on her redemption from her abusive relationship with fellow artist Chris Brown, this album is focused on appealing more to the listeners. While the song does little to demonstrate the vocal range that Rihanna has proven herself capable of, it serves its purpose as a flirty, fun and captivating song with simple lyrics that are quintessentially Rihanna.
""S&M", is incredibly reminiscent of the early 1980s-1990s dance-club and electronica music that opens the album with an attention-demanding, sexually charged number that provides all Rihanna fans with the kind of music they have been demanding for her entire career. With lyrics like "feels so good to be back/ there's no way I'm going back", Rihanna confirms that she is back and better than she has ever been before.
"The most impressive song on the album is "Love The Way You Lie Part 2", featuring Eminem, provides the alternate perspective of the troubled young woman in the original smash hit that deals with a controversial issue that engages the full attention of listeners. This closing song exists as a ballad of love, abuse and the inability to walk away from it all and holds rank as the most hauntingly beautiful piece on the entire album. With lyrics like "even angels have their wicked schemes/and you take that to new extremes/you'll always be my hero/even though you lost your mind" paints a clear picture of the terrifyingly honest realities of an abusive relationship that is complimented by Eminem's equally chilling verse, which is so powerful it can send chills up your spine.
"Not only does the song lyrically act as the keynote of the album, but it expresses Rihanna's talents in a way that no other song has ever been able to do. She hits unexpectedly high notes that resonate in listeners' nerves and creates an internal sense of pain and betrayal but love nonetheless.
"Passion and personal experiences ring through Rihanna's vocal chords and spill out onto the album that could easily be considered her best yet. The album speaks of personal experiences, redemption and new beginnings while returning to her musical roots. With the exception of a few forgettable songs, "Loud" delivers the vocal performance fans and nonbelievers have been waiting for from the Barbadian beauty and its ability to have you hooked is undeniable.