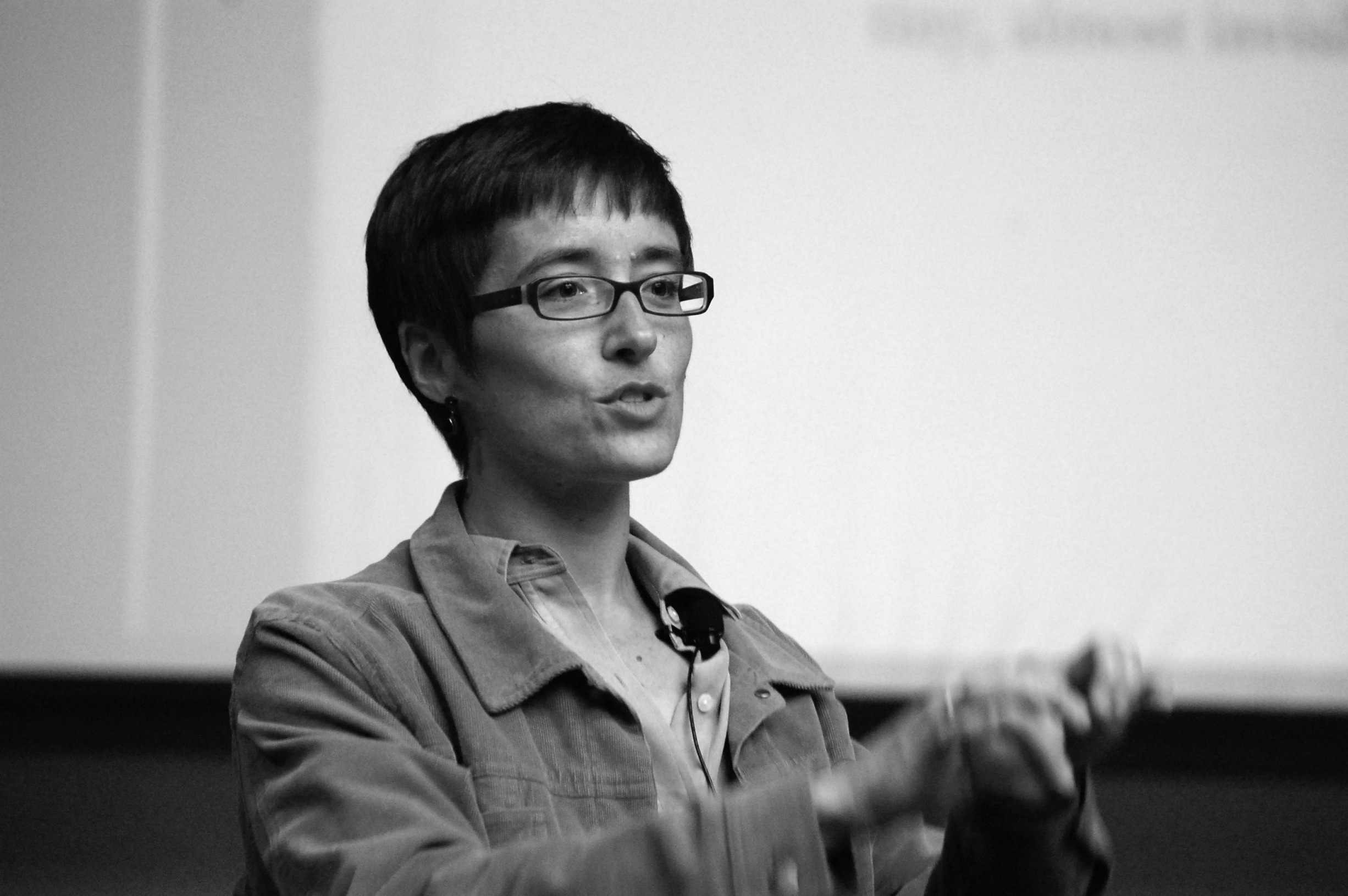 Novelist Amy Hassinger came to Oswego State Monday to give a lecture about desire as a driving force in literature. Hassinger spoke in the Campus Center Auditorium as part of the Living Writer's Series.
She began her lecture by boldly stating desire is the cornerstone of people's lives. Hassinger went around the room and asked people what they wanted at that moment in time. It could be something as simple as a cup of coffee or for class to be over. Students replied they wanted to lay in their waterbed or for their throat to stop hurting.
"I want to go back home to the city," one student admitted.
Hassinger said most of those desires could be the start of a small story, but the desire to return to the city could be the start of a larger story. Characters must possess some form of desire that motivates them throughout a story. In her own novels, desire is the key she used to create a storyline.
"There's got to be some kind of desire to begin with," she said. "As you work on the book, the character is going to inform and reform the [desire] for you."
Hassinger said she likes to explore where her characters take her, especially in the in face of conflict. Her second novel, "The Priest's Madonna," is written from the perspective of a narrator looking back on her younger life. Point-of-view can change the course of a story, Hassinger said.
Hassinger's career started after she attended the Iowa Writer's Workshop and graduated in 2001. She was required to have 50 pages of something written for a class she was enrolled in while she attended the workshop. Hassinger said she never thought the pages were anything more than pages of writing. When she graduated, she was recommended to a publicist, and the pages turned into her first novel, "Nina: Adolescence."
"If you get any kind of a glimmer of interest [in your writing], don't let that go. Follow it up," she said.