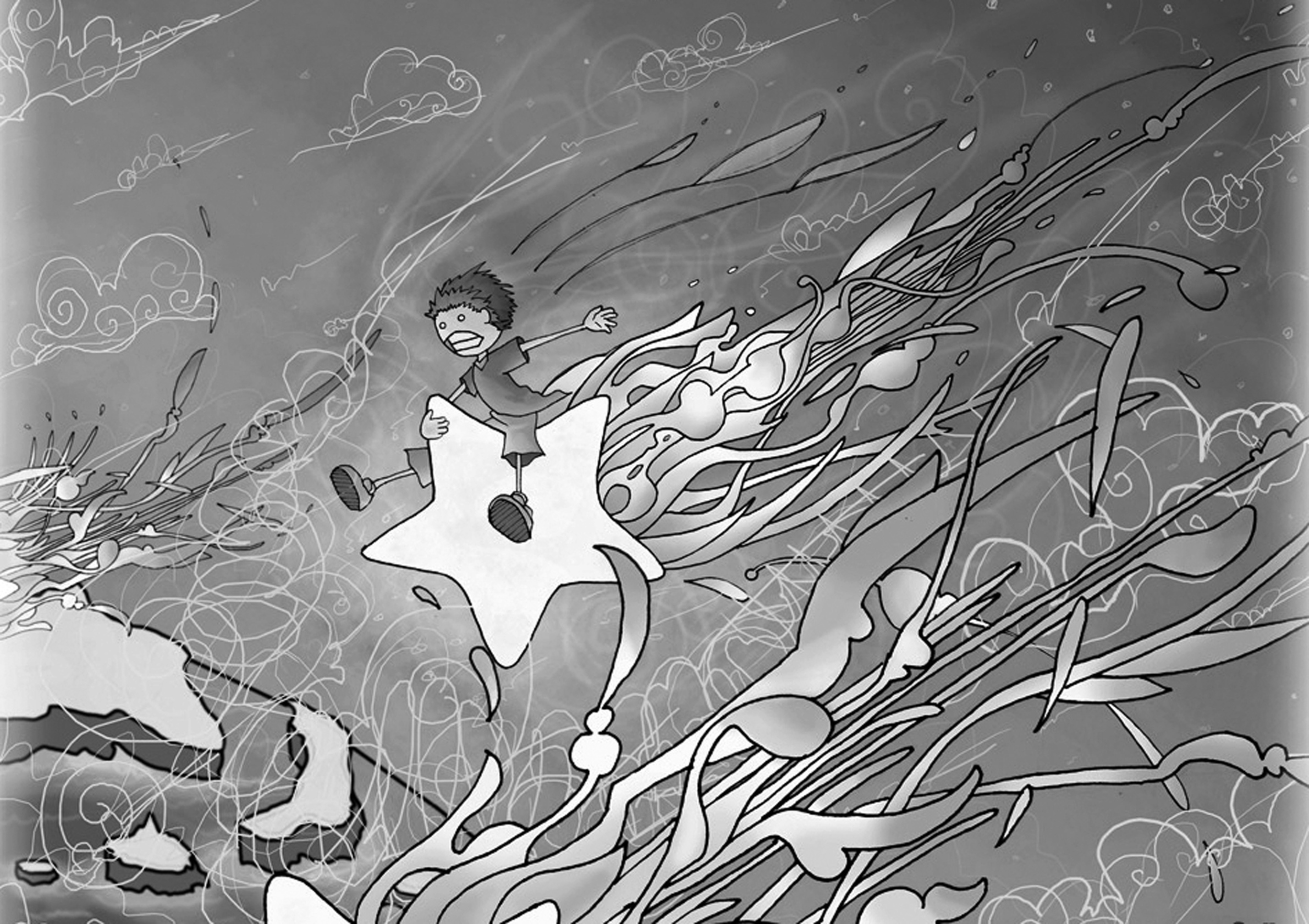 Kelly Chilton is an artist from Plattsburgh, N.Y., whose colorful and lively work captured my eye when I had a class with him and shortly thereafter was featured in Adobe's Graduate Showcase in 2009. Chilton is an alumni of Oswego State.
Q: How did you get into art in general?
A: I don't remember how I got into art really. Actually I think it's because I used to go all over the Internet and get jealous of these people who were making digital images. I wanted to do what they did, so I could make some young kid jealous some day.
Q: What is your art about? What has it been about?
A: My art is about other places. I want to make a place that couldn't happen but I also want it to be satisfyingly held back by reality.
Q: What would be your ideal workspace?
A: A big desk with a 32" monitor and room to place all my sketches and stuff overlooking some city.
Q: What effect do you want your art to have on the world?
A: I want people to simply enjoy my work and get a feeling to travel.
Q: Do you make money doing art? If so, how did you do it?
A: I sell prints online every now and then but the biggest thing is self-advertising my freelance capabilities. I get paid mostly for design, but every now and then I'll get a big illustration job.
Q: Do you make mistakes creating art? What mistakes have you made?
A: The mistakes I make are usually saving over files or losing a work through transfer. It's devastating when I remember I did that.
Q: Do you think art can teach people anything?
A: Art can make people want to buy something immediately, or go somewhere, or strike up a conversation.
Q: Do you listen to music while you work or do you demand total silence?
A: I need constant music playing when I'm working. I have to click next a lot 'till I find the perfect song as well.
Q: Where do you see your art taking you in five years?
A: I just made a five-year plan actually. I'm moving to Scotland for my masters so it's taking me there. I'm going to try and make concert posters for venues there and hopefully get in with them so I can see a show or two.
Q: Where do you see your art taking you in 50 years?
A: I want to work with music more closely, doing album covers and band posters. I like how the cover of an album can be associated with someone's favorite music and I'd like to be a part of that.