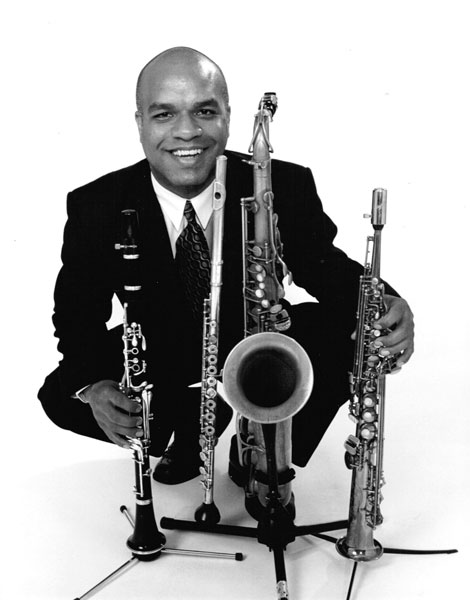 Oswego State held another concert as part of its Ke-nekt Chamber Music Series called "Big Band and Latin Jazz" in the Sheldon Hall Ballroom on Wednesday April, 7. Assistant Professor of Jazz Studies at Oswego State, Eric Schmitz, hosted the event which featured renowned musicians Dr. Robert Washut, a composer, arranger and piano player, saxophonist Jose Encarnacion and percussionist Freddy Colon.
The show brimmed with energy and was sponsored by Oswego State's ARTSwego program. The program aims at enriching the cultural life of students and staff on the campus. Wednesday's performance did just that.
Washut, Encarnacion, Colon and Schmitz all performed along with the Oswego State Jazz Ensemble and the Oswego State Latin Jazz Ensemble. Together, they brought to life the selections that were composed by Washut, two of which were composed specifically for this concert. The show brought a taste of Latin music to the campus and captured the attention of the audience with its unique sound.
"He captures everything from the Caribbean in his music: the sun, the tree, the coconuts," Encarnacion said about Washut's compositions.
The show's selection ranged from fast-paced and ornamented to slower and soothing. Each composition, however, had a number of instrumental solos that truly brought the works to life and allowed performers such as Encarnacion to show off their talent.
The performance ended on a high note, with a piece that was full of energy and talent. Audience members were tapping their feet and some even stood in the aisles to dance to the beat.