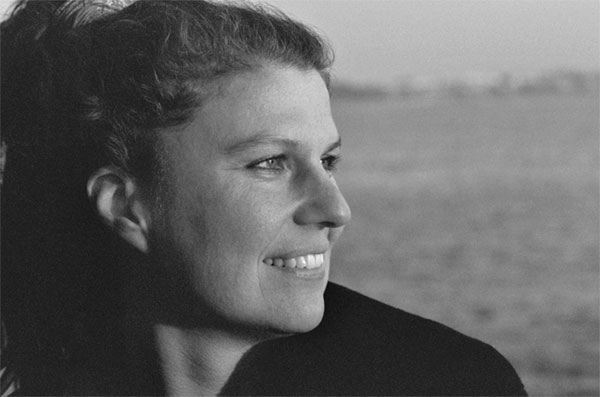 On March 24, Oswego State's College Hour featured Katja Esson who showed her film "Ferrytales." Esson, an Academy Award-nominated independent filmmaker based in New York City, created the documentary "Ferrytales." "Ferrytales" reveals the average commuting mom's secret underworld –the Staten Island Ferry powder room. The powder room is a place that brings urban mothers, white-collar workers, suburban mothers and socialites together. The documentary depicts the camaraderie women are able to find in one another. For Esson, the point in creating this documentary was to "show the fellowship of women despite blatant differences."
"To me, Katja Esson's overall theme in the documentary "Ferrytales" is that when women meet in a place where no men are allowed they are likely to feel secure and are more prone to sharing their stories with one another; they tend to leave their race and identity behind them in order to share their most intimate stories with one another and each woman is also receptive to the advice received," Jane Asante, a junior at Oswego State said.
Asante, who has never taken the Staten Island Ferry because she lives in Bronx, N.Y., said she enjoyed the documentary but she didn't like the way the Ferry invoked a materialistic sense among other African-American women because "as an African woman myself I can boldly say that most African-American women aren't materialistic or egotistical which is how they were portrayed in the film. Nonetheless, I did appreciate how reliable and responsible the film depicted women."
Esson's "Ferrytales" illustrated how women transformed from being ordinary housewives to professional businesswomen while putting on make-up in the powder room of the Staten Island Ferry.
"I wanted to create the small and almost insignificant idea like the Staten Island Ferry to show the power of sisterhood," Esson said.
In a question and answer conference, Esson said: "I was inspired by the idea of Cassis to create my film. Initially, I wanted to create this documentary out of curiosity; I rode the Staten Island Ferry twice and I always saw women going somewhere, I wanted to know where that somewhere was. Filming didn't start as early as I wanted it to because I had to slowly gain the trust of the women in the powder room and that took up to nine months. Luckily, I managed to gain their trust and afterwards we started filming. What started as blatant curiosity turned into a developmental phase in this journey of life. I became so connected both emotionally and physically with some of these women and I realized that indeed this documentary would be something for every woman to watch."
Women who use the powder room on the Staten Island Ferry find it to be a place of "asylum." A woman is the sole caretaker of her home but the powder room of the Staten Island Ferry gives her an opportunity to be herself—an individual with a name as oppose to being "the wife," "the mom," or "the businesswoman." Esson's documentary blinded racism and gave women, whether Caucasian, Italian, African-American or Hispanic, a chance to discover their identity and find out about themselves through the women around them.