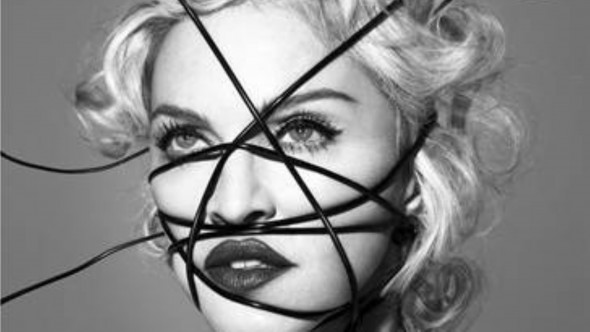 The Queen of Pop has done it again. Madonna released her 13th studio album, "Rebel Heart," on March 6.
The Detroit-born singer, songwriter, actress and businesswoman attended the University of Michigan School of Music, Theatre and Dance. After graduating, Madonna moved to New York City to pursue a career in modern dance. In 1982, she released her self-titled debut album which peaked at number eight on Billboard Magazine's charts. Since the beginning of her career, Madonna has sold more than 300 million records worldwide making her the best-selling female artist of all time, while constantly reinventing herself.
Much like her earlier albums, Madonna had a hand in writing every song on "Rebel Heart."
"I used to handwrite everything in the computer, and I just sit there with my little laptop on my lap and write things," Madonna said in a recent interview with Rolling Stone Magazine.
The lead single off "Rebel Heart," "Living for Love" is an upbeat track about losing love but having the strength to go on. This funky dance tune is sure to be claiming a spot on everyone's spring playlists. Beginning with soft beats and building to a climax of dance-worthy beats and fun hooks. The lyrics are appealing and great to listen to if you're in the midst of a breakup.
The second single off the album, "Ghosttown," is a soft and slow track about holding on to that one person, even when everything else has gone awry. The slow, piano notes that flow throughout the song set a steady pace for the overall song. A powerful pop ballad, "Ghosttown" contains heartfelt lyrics that speak to those going through tough times whose love for someone is strong enough to help them through anything.
"HeartBreakCity," a sad and haunting ballad, is a track where the listener can picture the teenage heroine of a teen drama staring out a window at the rain as the love of her life leaves her. A steady marching beat along with hard-hitting piano lets the lyrics have the floor. The lyrics are highly showcased in this track instead of the music in the background. Madonna's voice carries amazing low notes that push the song until the very end.
The digital revolution also had an influence on "Rebel Heart."
"What started out as an invigorating, life-enhancing, joyous experience evolved into something quite crazy," Madonna said in an interview with The New York Times. "A strange artistic process, but a sign of the time. We're all digital, we're all vulnerable and everything's instant — so instant. Instant success and instant failure. Instant discovery, instant destruction, instant construction. It's as splendid and wonderful as it is devastating."
The lyrics on "Rebel Heart" have a reoccurring theme of love and losing love. While the topic of heartbreak typically is not fun, Madonna's timeless voice and the upbeat music help to turn the heavy topic around and make it easier. Overall, Madonna's latest album is a great album for anyone just getting out of a relationship and teaches those listening to have the strength to go on.