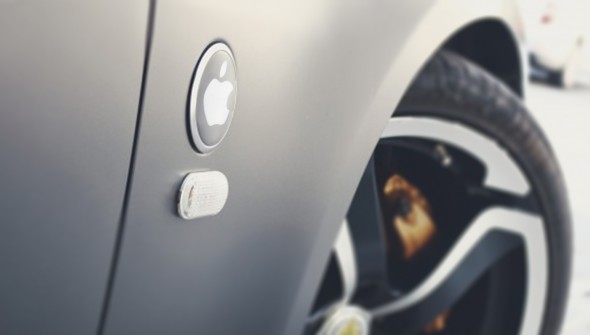 Apple appears to be raising the genius bar from phones and computers to automobiles with its new plans to produce an electronic, possibly self-driving, Apple car as early as 2020, according to tech site MacRumors.
The world is familiar with Apple's sleek design and user-friendly interface regarding their computers, tablets and phones, so there's reason to be excited about the buzzing rumors of an Apple car. This could lead to our entire technological world being connected through not only our homes but vehicles as well.
Over the past few years, Apple has been assembling a team of around 200 professionals from Apple as well as companies such as Tesla, who know the car industry inside and out, according to The New York Times. Apple has not come forward about its plans for delving into the automotive industry, but according to CNN Money, there is plenty of evidence, that ideas are in the works. Johann Jungwirth, a Mercedes-Benz executive who specializes in Internet-connected cars, joined Apple in September as the director of Mac systems and engineering, CNN Money reported.
Though the only knowledge of this mysterious Apple car is speculated, there are many new features that Apple could bring to the industry, such as a more user-friendly car phone system, or an iPad in place of a GPS and radio on the dashboard. Though Apple is one of the biggest technology companies in the world, the automotive company Tesla may already be ahead of Apple in the technologically advanced electric car market, according to Mercury News. There is cause for concern, however, given the fact that Apple does not tend to expand their products to markets other than computers and computer-related devices.
Mercedes-Benz chairman Dieter Zetsche, doesn't seem too concerned about automotive competition with Apple. Zetsche implied that Apple making a vehicle is like Mercedes-Benz making a smartphone, saying this with the utmost respect for Apple, according to 9-to-5 Mac.
It seems that if Apple attempts to make this car, it will need a lot of help from those already involved in the production of vehicles. This could mean that the final product, if ever created, may not be the classic Apple product we know and love. When Apple creates its phones and computers, true to Apple design and technology, but with too many professionals from different automotive backgrounds combined with Apple's innovation, this rumored car could end up being a hodge-podge of many of the electronic cars before it.
On the other hand, the Apple car could be a huge breakthrough for connecting your iPhones and iPads to your car for a new user experience. Apple has "the financial and intellectual engineering might to become a car manufacturer if they want to," said Karl Brauer, a senior analyst with Kelley Blue Book while speaking to Mercury News.
Apple currently has an automotive product called CarPlay, which allows drivers to send hands-free texts or make a call, according to Mercury News. But this is only the beginning for Apple. By making this car, Apple could bridge the gap between cars and smartphone technology, all while bringing consumers a sleek, simple product full of greatness that we have come to expect from Apple. This Apple car could be an automotive game changer and possibly the world's next favorite vehicle. So Apple users, look out the next big thing is almost here.