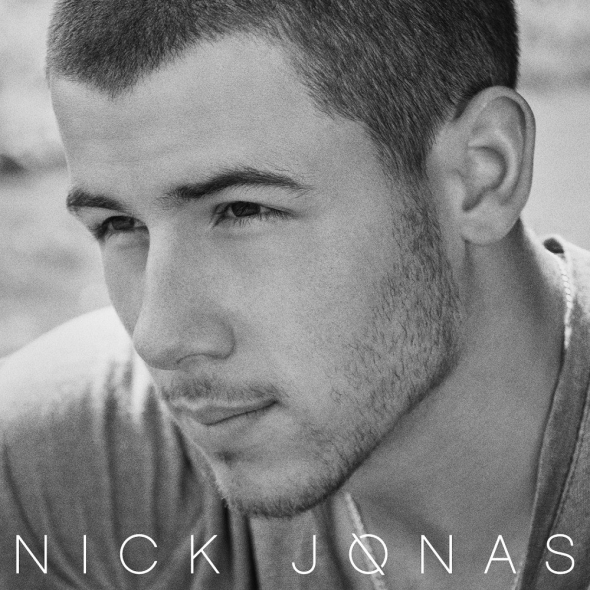 Nick Jonas is Disney Channel royalty no longer. The 22-year-old former Jonas Brother proves he is all grown up with the release of his self-titled debut solo album.
Jonas' new sound can be summed up in one word—sexy. Reminiscent of Justin Timberlake's solo debut, Jonas is shedding his baby-faced, boy band image for an edgier, more grown up sound. Gone are the squeaky clean, kid friendly lyrics of his Jonas Brothers days. Instead, they have been replaced with a parental advisory warning.
Jonas is going for a sexier image. Jonas has been turning up the sex appeal with some recent photo shoots, the most attention grabbing being a shoot for Flaunt magazine where Jonas channels Mark Wahlberg's infamous Calvin Klein "crotch grab" pose.
Jonas' new sound is much more electronic than his previous 2010 solo side project, Nick Jonas and the Administration. The Administration featured a four-piece band and had a more mellow, instrumentally driven vibe.
The album's first single, "Chains," is a slow, R&B-esque tune describing a bondage-like relationship: "You got me in chains/Chains for your love." The deluxe version of the album features a remix from producer Just a Gent that could be heard in any nightclub.
"Chains" led the way for the next single off the album, "Jealous," which has been getting lots of attention on Top 40 stations. The radio friendly tune is an upbeat, envy-fueled track detailing the emotions of a jealous lover: "It's my right to be hellish, I still get jealous/'Cause you're too sexy, beautiful/And everybody wants a taste."
"Teacher" is a fun, feel-good song in which Jonas offers to teach a lover how to love: "It's like your momma never taught you how to love/So let me teach ya." Its upbeat rhythm and sexy, playful lyrics are slightly reminiscent of Robert Thicke's 2013 smash single "Blurred Lines," along with a semi-nude lyric video.
The songs on this album show that Jonas knows how to be fun and sexy, but he also knows when to slow it down and be romantic.
Jonas slows it down to sing about a failing relationship in "Warning": "I can see the warning/It's brighter than the morning/Keeps trying to turn me right around" and gets emotional when crooning about the struggles of a long distance relationship in "Santa Barbara": "Why is New York City/So far from Santa Barbara."
The album also features collaborations with some of today's hottest young artists. Jonas teamed up with his good friend Demi Lovato for the duet "Avalanche." He called in the help of artists Angel Haze and Mike Posner for the songs "Numb" and "Closer," helping to give the album a more R&B vibe.
Overall, the album is a good mix of fun, upbeat, sexy songs and slow, romantic ballads. The progression of Jonas' music is realistic and shows how he is changing and growing, not only as an artist, but as a person as well.