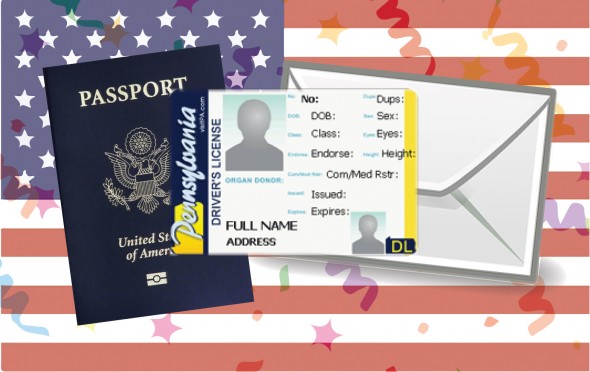 Just like Halloween, election season is upon us. It is that time of year when candidates make their run for seats in the House of Representatives, Senate and the title of state Governor. There are on-campus clubs and promotional events to get students to vote; Rock the Vote is out and about informing students about the absentee process. Students can learn how to cast an absentee ballot for their county because not all students at Oswego State are from Oswego County. Outside the state of New York, a different battle is occurring, the battle of voter identification versus no identification.
Voter ID laws have always been a controversial topic no matter what side of the political spectrum you reside on. Democrats argue that ID laws are unconstitutional and discriminate against minorities while Republicans contend that laws prevent voter fraud, the two main issues being voting for someone else and voting twice. Personally, I am an independent, so my ideologies are mixed. However, I believe voters should have to present some form of ID when voting in primaries, midterm elections and presidential elections at the minimum.
As of now, over 30 states believe voters should have ID when entering the voter booth at the very minimum. Because a majority of students and faculty here at Oswego State reside somewhere in New York State, they should be aware of New York's voting laws. The state does not require any document to vote, unless they are voting for the first time and then must have a photo ID. However, New York does require the person to state their name, address and sign the polling list before entering the booth.
In contrast, states such as Arizona and Ohio have a "strict non-photo ID" law where an ID is required to vote. You may cast a ballot as a provisional vote and then must come back to show ID within a certain time frame. If you fail to present ID, your vote becomes invalid. Because the documents are non-photo, ID may be something like a bank statement or utility bill.
I have no issue with providing some form of ID to vote because it should not be that hard to present it. If you are 18, the minimum age to vote, you likely have a form of ID. Driving is a common way people might get to the polls, so when you walk in, you already have ID in the form of a driver's license, permit or non-driver ID. Any of these are appropriate to present at the check in table because it has all of your information on it. Don't have these items? Grab your social security card and present it to the check-in table. You may also find a recent bank statement, bill or insurance policy with your name and address on it. Personal responsibility goes a long way in life and it's important to keep things organized.
In an ideal scenario, each county from every state should provide a service where people can get identification specifically for elections and they could be used for any election, no matter the size. Free program or not, having proper identification is not a difficult feat in this day and age.