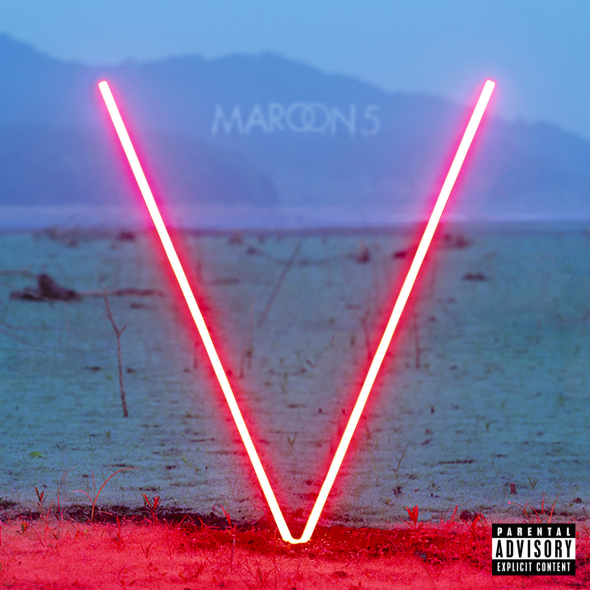 V, as in the Roman numeral five, is Maroon 5's fifth studio album that was released earlier this week. V is a follow-up album to the band's 2012 release "Overexposed." This album also sees the return of the band's original keyboardist, Jesse Carmichael. Carmichael had left to focus on his studies of music and the healing arts or spiritual healing before the band began work on "Overexposed." On April 15, Carmichael announced that his hiatus from the band was over and reunited with them to work on the album.
Adam Levine, the band's front-man and lead singer, wrote all of the lyrics that are featured on the album along with some other names in the pop industry. These include Ryan Tedder, the front man of OneRepublic, Mike Posner and Sia.
The album is reminiscent of Maroon 5's earlier album "Songs About Jane." However, the band adds a seventies feel to a number of the new songs. "It was a really cool opportunity to go in a direction that I've always wanted to go in – kind of bridging the gap between things that I love about soul and funk and Prince but also very poppy," said Adam Levine in a recent interview.
The album begins with the first single released, "Maps." The song peaked at number six or higher in big name ratings and reached a million sales in August. According to Levine, the song is about "the search for love, particularly love that has been lost and needs to be found." The song sounds a little like one of the bands previous singles "Love Somebody" in regards to its all-around "poppy" nature. However, it sounds very similar to the work of the popular '70s/'80s new wave band, The Police.
The fifth track on the album is the disco-era inspired "Sugar." This funky love song sounds as if it was ripped right off a Prince record. Levine's signature voice can reach the high notes that the Bee Gees would be jealous of. Not only does this song offer lyrics to swoon over, but it offers a beat that can get almost everyone dancing.
Maroon 5 teamed up with Gwen Stefani to produce the album's dreamy ballad "My Heart is Open." Bound to be a popular wedding song within a few years, "My Heart is Open" has a powerful use of the piano. Levine and Stefani's vocals complement each other's perfectly to create an inspirational love song. The song is co-written by Sia who recently had her own spot in the top 100 with her single "Chandelier."
The band recorded a cover of the popular '90s one-hit wonder "Sex and Candy." Written by John Woznick and originally performed by Marcy's Playground, "Sex and Candy" is a typical coffee-house song that contains heavy bass and minimal drums. The dream-like lyrics are soothing and perfect for listening to while studying.
V introduces a new sound for Maroon 5 while sticking to their original sound they are known for. Definitely a must listen to. "I think that's kind of the idea behind the album. It's our fifth record. [Five] is literally part of our name," said Levine in a recent interview. "We thought we'd get back with our original sound, but also bridge the gap with the new stuff that we've been doing. I think It's an all-encompassing kind of record."