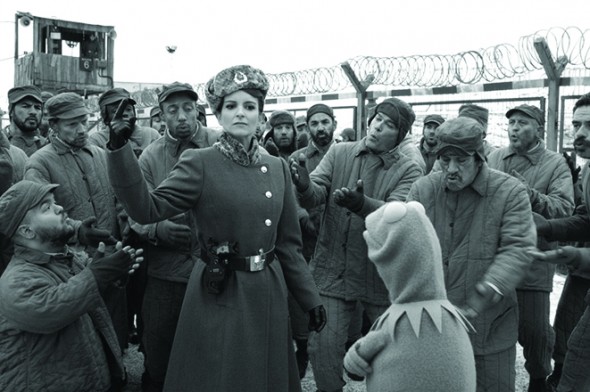 "Muppets Most Wanted" is the sequel to "The Muppets," which came out back in 2011. As they mention in the film, it's the seventh sequel to the original "Muppet Movie." This film actually begins at the exact second the last one left off, picking up right after the final moment of "The Muppets" and jumping right into a song and dance number for this one.
"Muppets Most Wanted" incorporates everything people love about the Muppets: celebrity cameos, singing, The Muppet Show, Statler and Waldorf heckling from their box and an important moral at the end to tie it all up. This time they are in rare form, bringing a lot of laughs and a lot of heart.
Apart from the usual Muppets we all know and love, there's, of course, the cast of human actors alongside them. Tina Fey ("Admission"), Ty Burrell ("Modern Family") and Ricky Gervais ("The Invention of Lying") round out the cast. Each one of them has a major role in the film and they seem to be having a blast playing their characters. Fey and Burrell both put on hilariously over-the- top accents that somehow work in the strange world of the Muppets. Gervais, though playing the villain, actually brings a surprising amount of sincerity to the role while still managing to be humorous.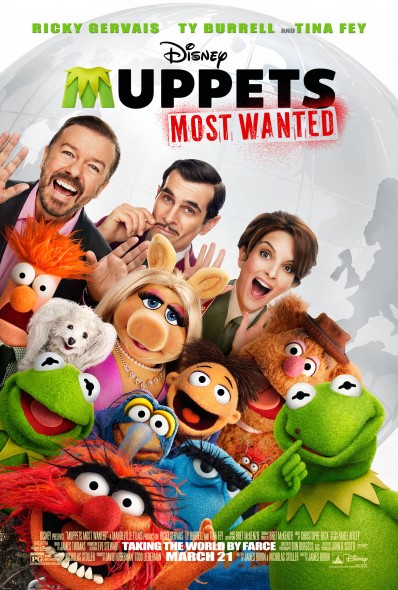 After saving the Muppet Show in "The Muppets," the group is at a loss for what to do next. It's decided that they'll go on a world tour. The tour ends up being a ruse to help Constantine, the world's most dangerous frog, switch places with Kermit. Compared to the other Muppet movies, "Muppets Most Wanted" is most reminiscent of "The Great Muppet Caper." Involving elaborate heists, it definitely matches the tone of the third Muppet movie.
While there is a lot of madcap fun in this film, there are a few missteps. Some of the jokes fall a bit flat, especially the ones ruined in the trailer. There are also a lot of songs in the first half of the film. It feels like a bit much even though the songs–written by Bret Mackenzie, half of Flight of the Conchords–are fun and somewhat catchy. Some of the songs were stalling the plot instead of moving it along and made the film drag. Luckily the songs were used a bit more sparingly in the second half and the plot got moving along.
Still, there is plenty here to love especially for Muppet fans. There's a nice bit of nostalgia going on that lovers of older Muppet movies will enjoy. There's plenty of laughs, some good songs and everyone in the cast seems to be having a blast, even in the cameos, of which there are plenty.
"Muppets Most Wanted" is a great time and a wildly enjoyable film. You'd have to be Statler or Waldorf to not leave the theater with a smile on your face.