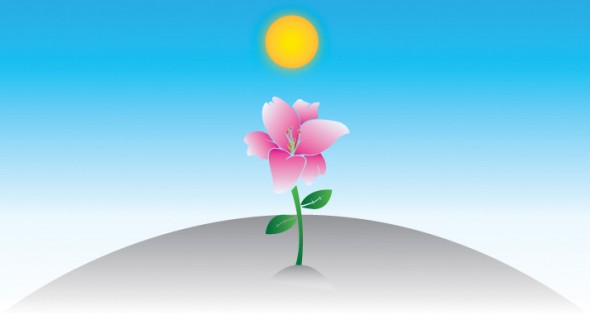 "The third time is the charm" tends to be accurate. Because Oswego State has semesters and not trimesters, we will have to settle for "second time is the charm." As we move away from the fall semester, the spring semester can make us feel better about ourselves.
By this time in your college career, you have already met some people via clubs, sororities, fraternities, sports and classes. In the fall semester for freshmen, you may have only known a few people on campus because of orientation or you have friends from high school attending. For upperclassmen in the fall, you may know more people but probably have not seen them since finals week in May and have some catching up to do. With the spring semester, it can be easier to meet up with them and have more mutual friends.
Another good thing about the spring semester is that a vast majority of students and staff avoided most of the oh-so-loveable Oswego weather. Sure we have to come back from a six-week break to some bad weather, but it can only last for so long. The transition from fall to winter is pretty ugly compared to the transition from winter to spring. Instead of going from shorts to sweats, it's the other way around. Any outdoor activities have a better playing area. That flag football pickup game is much better in a dry field compared to a cold slush pit. Sure we get the occasional snowfall in late March, but the good news is that the weather generally gets better.
On the academic side, everyone has a tighter grasp on what classes curve, how to make their schedule so they can participate in other events and maybe take part in the chaos that is the add/drop period. Obviously, all classes do not have the same workload, but you can generally expect the same amount of work every year, unless you decided to take more upper division classes or a class that meets once a week. That textbook you had for an introductory class in the fall can be sold for some quick cash. If you took a winter session class, your mind is better prepared for college material versus coming off a summer break where you kept away from academics because you wanted to relax.
Finding a job on campus can be tough in the fall because you are trying to figure out your schedule and you may not have any prior experience. In the spring, you have a semester under your belt and can relay your information to others in the form of a tour guide for the admissions office or a tutor for the learning center. Even if you have experience, you may still want to inquire about multiple jobs, so the fall semester can be a scouting period and a chance to make connections for your network.
Last but not least, the lakeside atmosphere is much better in the spring than in the fall. With the bad weather, there always has to be a bright spot, literally. You can go down to the lake later in the evening and enjoy the sunset as the days get longer. Even the Flat Rocks provide a stress-relieving experience before and during finals week. Rudy's is another place to relax and enjoy some seafood beside the lake while watching the sunset.
Sorry, fall semester. The spring semester has you beat. Your experience may vary, but overall, there is much more to enjoy once that snow melts and the temperature warms up.