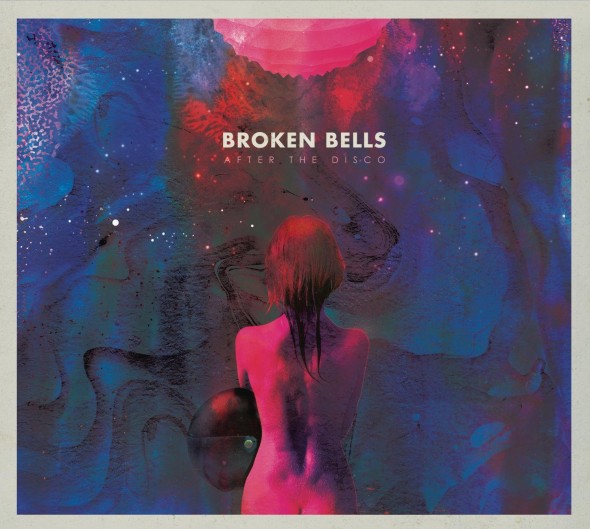 Four years can feel like a decades' worth of time in the music world, something especially true for indie supergroup Broken Bells.
When the duo, comprised of Shins' frontman James Mercer and mega-producer Brian Burton, or Danger Mouse, came together for its self-titled debut album, Mercer was fresh off a split with the original Shins band members and Burton was one of the hottest producers in any genre.
Four years later, the roles have shifted. Mercer in that time released the critically-acclaimed "Port of Morrow" with the new collaborators of the Shins, while Burton, most notable for his work with Cee Lo Green as Gnarls Barkley and with The Black Keys, produced the mostly unmemorable "Rome" with composer Daniele Luppi and "Little Broken Hearts" with Norah Jones. Named "producer of the decade" not long ago by Rolling Stone, Burton was slumping.
So it's perhaps not surprising that the only memorable aspect of the 12-song album are Mercer's melodies. Mercer's lyrics and voice, which occasionally moves into falsetto, carry the album. Very few listeners will hear "Holding On for Life," the album's lead single and strongest song, and not attempt their own falsetto take at                                                   the chorus.
But beyond a few catchy tracks, "After The Disco" has little to offer. The production, a modern take on disco, obviously, doesn't put much emphasis on the modern part. The songs serve more as a reference to the time and genre than they do provide any fresh perspective. It's hard not to wonder why Burton and Mercer felt the need to expose us to their take on a mostly forgettable genre.
But it's not all doom and gloom. The production, while sometimes a garble of synths and snare drums, has a few bass lines that catch. The album at times sounds comparable to Daft Punk's "Random Access Memories" in its retro sensibilities. But while Daft Punk pulled off retro dance music packed with memorable hooks and varying intensity, "After The Disco" falls flat. Many of its songs are fine as background music, but don't hold up to further inspection.
Broken Bells' debut was a scatter-brained effort that allowed for Mercer and Burton to explore a wide range of sounds and genres, all showing their top-notch musical abilities and creativity. "After The Disco" is far more focused than the debut, but often to its own detriment. The pair often seem to be straining to keep it disco.
There are times when the duo's abilities shine through, however, and they certainly make the album worth a listen. On "Lazy Wonderland" Mercer crafts a melody and lyrics that would stand up against some of the Shins' best work.
Strings have become a staple of Burton's work, and they come out on "The Remains of Rock & Roll," the album's final track. But by the time they roll around, it feels less like a grand finale and more like a final stab at making something notable out of the album.
Fans looking for more "Port of Morrow" will leave wishing Mercer had dedicated this time to another Shins album, while fans of Burton have to be concerned as Burton slumps toward the highly- anticipated Gnarls Barkley reunion.