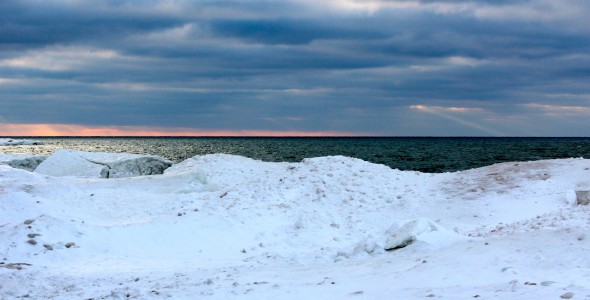 So look at it outside. Just look. What do you see? I bet you see a cold, decrepit tundra filled with despair and crushed dreams, don't you?
Well I see a land of opportunity, a land of adventure and camaraderie, a land where we can tie a sled to a Dodge Ram and see if you live! OK, don't try that one, but what I'm trying to allude to is that having our wonderful home of Oswego State being ranked the second snowiest school in the country is not that bad.
OK, so the first day of the semester it took us 45 minutes to get from the commuter lot to The Shed but whoop-de-do! After we graduate our careers are not going to stop because of weather, and neither will our employees. So instead of complaining about it, just look at it as a leg up on the competition. And yes I know all you little Long Island freshmen who can't get your skinny jeans, snapbacks and Air Force Ones scuffed are rather distraught that we don't cancel class enough but man up freshmen, welcome to the thunderdome!
You are looking at it the wrong way. Just be happy that classes will be cancelled from time to time. At the end of the day we are in school and school is going to continue whether we like it or not. Also, because of the cold, indoor activities like your studies are much easier to get done. Use the cold snowy weather that is keeping you inside as motivation to ameliorate your education.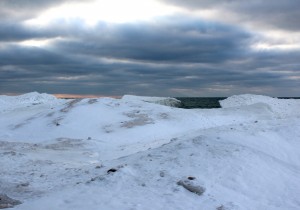 Now on to the fun stuff. First, what is a girl's favorite thing to wear in cold weather? That's right, yoga pants, or leggings, or whatever the hell they call them. Honestly, I don't really know the difference. I just know I like them, and so does the majority of our male population. So girls, be as comfortable as you want in the cold weather and guys, enjoy the view. Continuing on this line, say you found a girl that caught your fancy. What better way to get to know her than to ask her to come snuggle up with you during a cold winter's night? This weather is completely conducive to cuddling.
The only thing the cold promotes more than cuddling is drinking, (this section applies to only those of us who are legal, of course). Last week when we had that crazy storm, I stopped at Stewart's and bought a loaf of bread, a gallon of water and a ridiculous amount of beer. And you know what? We made it through the night with flying colors!
We live in such an amazing environment because of what it enables us and motivates us to do. We can shelter ourselves and continue to better our education safely out of the elements. After we are done exercising our minds we can continue our public service by cuddling up with a cute little honey. And remember, pizza places still deliver in the snow. All the while, we can drink and be merry. Bonds formed through adversity, in our case the frozen tundra, are the strongest friendships there are. I can't begin to recount all the stories I have from snow shenanigans throughout my four-year tenure here at Oswego State, and each one was a stronger tie I made with my brothers and sisters.
Bundle up, study up, drink up and, as Linda Cohn and Shaun Kaufman once declared, "may the cold winds of Oswego bring you closer together."