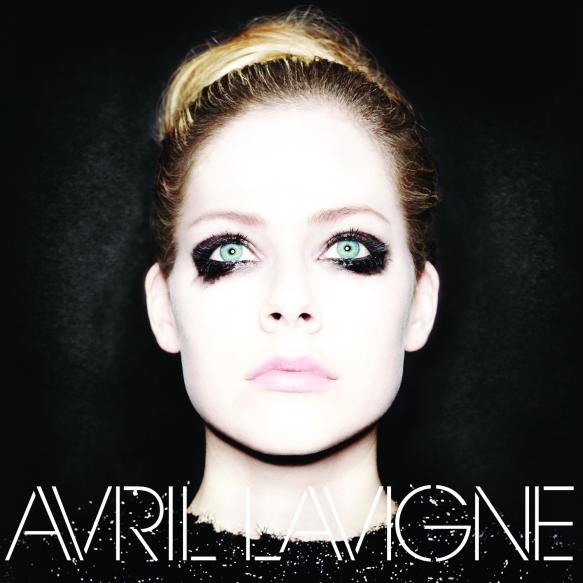 When Avril Lavigne hit the music scene at age 17, she was an instant hit for rebellious teens everywhere. From "Complicated" to "I'm With You," the young singer's song were filled with angst. The release of her second album furthered her fame. She went on to release three more albums, all of which were met with relative success.
Now, two years after her fourth studio album "Goodbye Lullaby" hit shelves, Lavigne's newest self-titled album seems irrelevant. Lavigne does not mature her sound. Though she is just getting further and further past her prime, she attempts to pass for the 17-year-old she once was. At this point, she is beating a dead horse.
It is not so much that the lead single off of her album, "Here's To Never Growing Up," is bad, it is moreso that when taking into account similar tracks from her previous albums, the song is not anything special. It certainly has an anthem feel and hopes to have young people rallying behind it, but there is no new development and, as a consequence, the song flops.
There is something almost pathetic about the song "Bad Girl," which features Marilyn Manson. The song is angry and aggressive. Lavigne's interlaced shouting is paired with that of the now mid-40s Manson. The song comes off as presenting everything that Lavigne wants to still be.
"You Ain't Seen Nothin' Yet" is yet another example of Lavigne pretending that she is still some lesser-known, angsty, Converse-wearing teenager. Unfortunately for her, she is not 17 anymore. As she sings "You Ain't Seen Nothin' Yet," she tries telling listeners that there is more to come from her, but there is the persistent nagging feeling that listeners have seen everything Lavigne has to offer.
And if this song is supposed to be Lavigne telling us that she will continue to offer more, this song does not prove it. From "You Ain't Seen Nothin' Yet," it is clear that Lavigne has experienced little development.
In contrast, the third single "Let Me Go," is a diamond buried in this relentlessly tiring album. The song features her new husband and Nickelback frontman, Chad Kroeger, and is one of two saving graces for Lavigne's album. It is emotionally moving and is everything that a mature Lavigne could be. It is angsty, but in an adult way. If the rest of "Avril Lavigne" shared this sound, then maybe the resulting record would be more compelling.
The other saving grace on the album is "Falling Fast." Its simplistic sound, which showcases Lavigne's vocal inflections seamlessly, is near beauty. In an album which relies on not growing up, this song will give hope to listeners who wish to see her mature. It is a loving piece of work that deserves recognition.
There are two other songs on "Avril Lavigne" that, for Lavigne's sake, are at least average. The first, "Give You What You Like," and the other, "Hush Hush," are listenable. Between the two of them, they provide some substance to the more unfortunate songs on the album. Both have potential, but are ultimately forgettable.
Unfortunately, for Lavigne, the good songs on "Avril Lavigne" are few and far between. With only a couple gems, it would seem that Lavigne is out of things to sing about. With the exception of a few songs, the record is her half-hearted attempt at maintaining a career in music.
Perhaps if the album was more mature, rather than a return to her "Sk8er Boy" days, the album would be able to push her into a new direction. Lavigne may sing "Here's To Never Growing Up," but maybe it is time for her to.