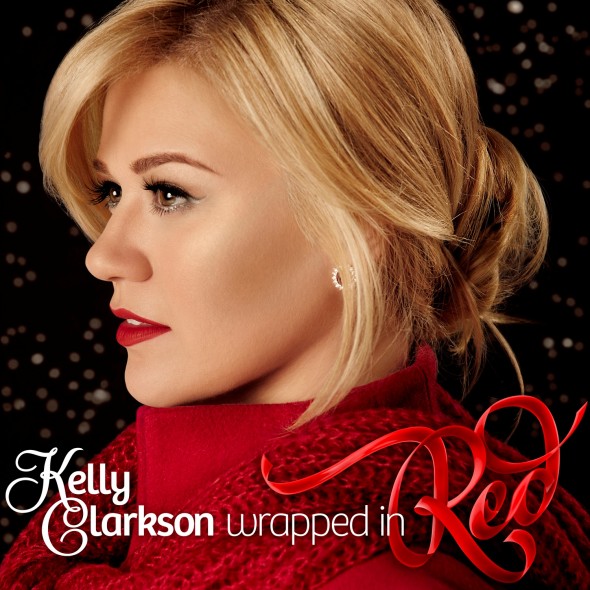 In recent years, it has become increasingly popular for singers to release Christmas albums. With Colbie Caillat to Cee Lo Green releasing albums in recent years, it seemed as though it was only a matter of time till Kelly Clarkson did one as well. As the original winner of American Idol, Clarkson has reached international success in the music industry. This time, Clarkson presents the world with a new album filled with the cheers and joys of Christmas. The result is an above par album worthy of being written into the long history of classic Christmas albums.
Titled "Wrapped in Red," Clarkson's sixth studio album is both amusing an
d eloquent. The varied tracks on the album will reach out to many different audiences of all ages. Both fans of Clarkson and of great Christmas tunes will be attracted to "Wrapped In Red." Between her powerhouse vocals and her name recognition, Clarkson's Christmas album is comparable to other successful artists such as Mariah Carey.
The major stand-out on "Wrapped in Red" is definitely Clarkson's cover of "Run Run Rudolph." Unlike so many of the ballad-inspired songs on the album, this rendition is a nice change of pace where Clarkson brings out the rocker in herself.
In addition, "Winter Dreams (Brandon's Song)" is one of the best tracks on "Wrapped in Red." As one of the originals, "Winter Dreams" embodies everything that is C
hristmas. With a background chorus, bells chiming and Clarkson's pure voice, this song may be a new hit for her. Between its upbeat sound and its eerie ability to bring about the feeling of all things Christmas, it is one of the album's best tracks.
Other terrific tracks on "Wrapped in Red" include the title track, one of Clarkson's originals. "Wrapped in Red," is perhaps the most characteristically similar to Clarkson's key pop style. It has a strong build, and focuses on Clarkson's strong vocals.
"White Christmas," is one of the more dazed, slow-moving songs from the album. Being one of the album's quieter tracks, it becomes a nice change from some of her more power driven music, showcasing her ability to go from hard, pop-inspired music to soft lullabies. The song is a classic, and Clarkson  justifies                  her rendition.
Unfortunately, Clarkson does trip up in one song on the album. With "4 Carats," she loses some authenticity and realness as she focuses on the commercial side of the holiday. Unlike the other tracks on "Wrapped In Red," the singer's commercial-celebrating song most likely won't be a hit.  Unlike the rest of the album, "4 Carats" is shallow, which is even worse considering it is an original track from her.
As with most of her recent music, "Wrapped in Red" seems to be a development for the maturing singer. "Wrapped in Red" will surely be one of the more prominent albums in the vast sea of pointless, overdone                                                    Christmas music.