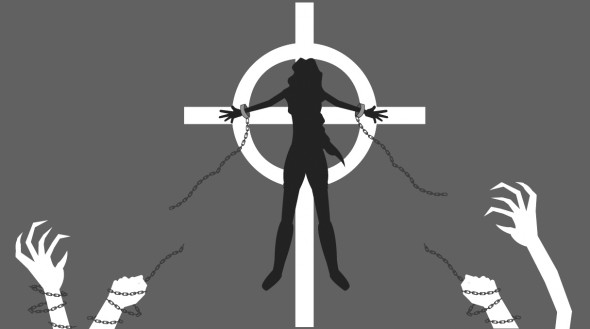 Confessions of a Ransomed Woman 
By: Kiana St Louis
Covered in sin
My hands filthy
My heart deep in pain
My knees giving
In this position I've been many a time
But to speak to God?
It's never even crossed my mind
What do I have to say?
I'm already neck deep
Suffocating in sadness, drowning in sorrow
What is the Lord to do with me?
My weight shifted as I push to rise
A force from behind
It's on my knees I reside
God just give up on me! I scream
What do you want with a sinful wreck like me?
I've been places that I shouldn't have been
Right after church, sometimes right before the sermon!
Drugs and alcohol make up the blood in my veins
How I made it this far? Tuh! They say it's you I should thank
But why?
I question your will
My faith tattered
My joy ill
But day after day you allow my heart to beat still
My vision impeccable
My senses are booming
God I am shame
But it's your love you keep showing
Heavy tears in my eyes
As I cry my final sigh
I finally realize
You broke me down to build me up
A part of your plan to fill my cup
You never gave up
To bring me closer to you was the purpose of this journey
Through the gutter I've been but to show me your mercy
I am royalty
Though I was stubborn, sinful, weak and small
He still loved me the same, above it all
My God the perfect one!
In love he paid my ransom through his son
Yes, I was once chained to a life of sin
Playing in Satan's game, for he was my king
Yes I was guilty, full of pride and greed
But who the son has set free, is free indeed!
Forgive me; I scream it's my life I give to you
It's a new life, start and heart you give me new
For his sacrifice has broken me free
With my new heart, and new hope, I now sing