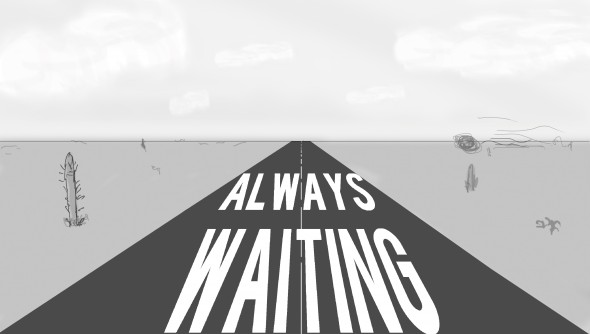 I feel as though my whole life has been centered around waiting. I waited for you. I waited for our daughter. I waited for freedom, from this life that has always been a chain around my neck. Now here you are, lying in our bed, and I wait to be somewhere else. I sit at the dinner table and wait for you to be silent. I wait for the girl across the bar, with smoke on her tongue and fire in her eyes, to cross the floor and touch me. Why have you continued to stand by me, all this time, when I've only grown to hate you? I wait for you to leave, or to cry, or to scream as I lie beside you and refuse to acknowledge you.
I see you in the living room, watching an old black and white romance with tears in your eyes. You softly brush away at each drop rolling down your cheeks. Your hands shake and I leave the room. As I'm packing my bags in a quiet, gentle fashion, I watch as you sleep and you dream. You will know in the morning when you open your eyes that I am gone, and you will not shed a tear. You have been waiting for this moment.
And I remember the light in your eyes the day we said, "I do." And I remember the laughter that sprang from your lips during those long, heated summers, back in the days when I still loved you, when I still felt life inside of me. But I have been waiting my whole life for something that will never come, and in the meantime I have forgotten you. You will watch our daughter grow as I wait to be alone. You will find another lover as I wait to disappear. And although the feeling may seem to subside, each day you will wait. You will wait for me. You will wait for the past. You will wait for the youth and the carefree innocence that has left you. Because waiting is all we can do, people like you and I. We wait, and yet nothing ever comes.