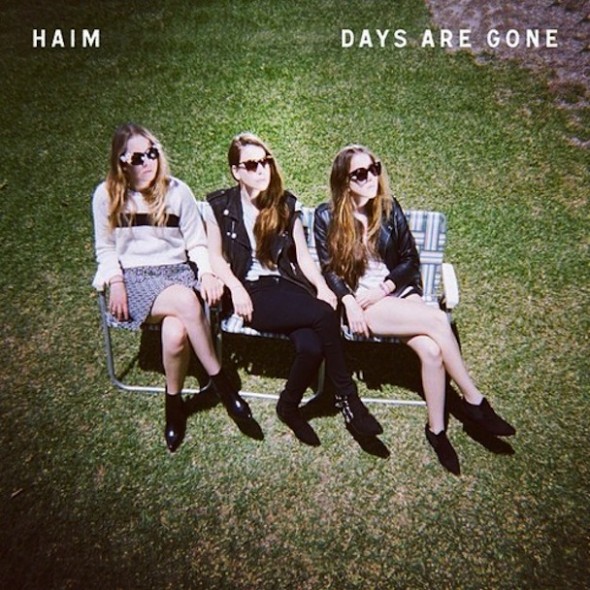 In recent years, it has been hard to recall many prominent all-female groups in the music industry. However, this may all change with the presence of HAIM, an all-female trio from Los Angeles. Using the guidelines of soft rock mixed with indie explorations in instrumentals and vocals, HAIM's debut album, "Days Are Gone," resembles the albums of artists such as Fleetwood Mac with its ability to compose odd, quirky tracks.
The lead single off the album, "Forever," is an indie pop lover's dream. Bringing together fast-paced music that continuously builds throughout the song, "Forever" seems as though it was made for radio.
"The Wire," which is the fourth single off the album, is one of the record's greatest songs. There is an edginess that exists within the song that truly makes it a remarkable piece.  "The Wire" is sassy, using the vocals of all three girls, combined with a continually intensifying beat. The track is fun to listen to and maybe the only chance the band has for both indie and mainstream success.
"My Song 5," is another song that stands out for its uniqueness. It is a dark, foot-stomping piece that sounds similar to a war chant. With its low guitar strings, deep-sounding brass instruments and literal foot stomping, "My Song 5" is invigorating.
In "Running If You Call My Name," HAIM diversifies itself with its ability to craft a ballad in an album that is otherwise filled with more intense tracks. Focusing especially on lead singer Danielle Haim's voice, the essence of the song is soothing and emotional. By using less of the crazy beats that have become characteristic of HAIM, the clear strength in Danielle's voice becomes apparent in this song.
"Let Me Go," which contains elements of rock music, is another song through which the album shows its strength. Using electric guitars, the band create an atmosphere that will draw people in. The song contains an overlapping and layering of vocals that truly help make it intriguing. Through the use of these echoes and the electric rock,  "Let Me Go" shares similarities to Grace Potter and the Nocturnals.
There is one unfortunate aspect to "Days Are Gone," and that is its repetitiveness. However, "Days Are Gone" is still an interesting album that will certainly draw the eyes of indie fans across the world. In the indie world, and quite possibly the pop world, the band will be a success.