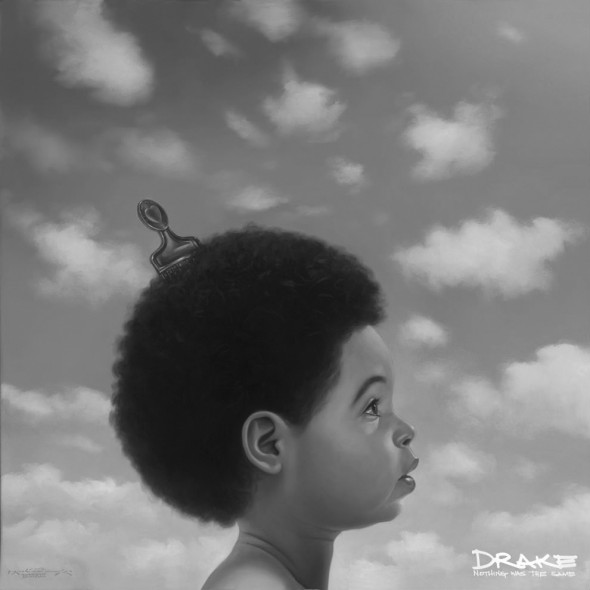 The old saying goes, "If it ain't broke, don't fix it," and that seems to be Drake's mentality when he makes music.
If one goes into the artist's third studio album, "Nothing Was the Same," thinking it is going to be something one has never heard, it could be disappointing. The album is rife with signature Drake moments, from reminiscing about ex-girlfriends to pointing out his flaws to bragging about his success. Drake knows his audience and he is not about to alienate them.
With that in mind, "Nothing Was the Same" is not just a regurgitation of the Drake formula. It has a mind of its own, and, while it is not game changing, it has enough going for it to set it apart from the artist's last two albums. 2010's "Thank Me Later" saw a new-to-the-game Aubrey Graham boasting about his fame and glory, a bold move considering it was his first major studio album, but less bold when one considers that he put out a successful mix tape the year before.
2011's "Take Care" was an even more confident Drake, but an even more sentimental one. "Nothing Was the Same" is the most mature and focused of the three.
So what exactly makes "Nothing Was the Same" more mature and more focused than those other albums? There are classic "Drake-isms" on the album, but this album also has a different tone about it. There are guest appearances on this album, but not as many as on Drake's previous albums. Drake enlists Jay Z on the hyped up double feature "Pound Cake/Paris Morton Music 2," and "Detail." Big Sean and 2 Chainz rap on the single "All Me," which is found only on the deluxe edition. Other guests include Jhene Aiko, whose beautiful vocals help make "From Time" a stand-out track, and Sampha on another favorite, "Too Much," a venting session from Drake about his concerns with his family.
The fewer guest artists gives Drake a chance to take control of the album. This is a full on Drake album from beginning to end, and as with anything Drake makes, some will hate it and others will love it. There is really not a lot of room for in-between with a guy like Drake, and maybe that is for the best. His fans support him all the way and his detractors only give fuel to his music. Drake knows exactly what his niche is, one that not a lot of rappers, if any, can truly fulfill. His flow is strong enough that he can contend with the best of them, but when he is not rapping he is making ladies swoon with 80s styled jams like "Hold On We're Going Home."
In a year where heavy hitters like Jay Z and Kanye West released well received albums of their own, it is a testament to Drake's ability as an artist to stir up so much hype and not let it crash down around him. He is not a musical great like Jay Z or an innovator like Kanye, but he is making good music, he knows what he's doing and he seems to be having a good time while doing it.