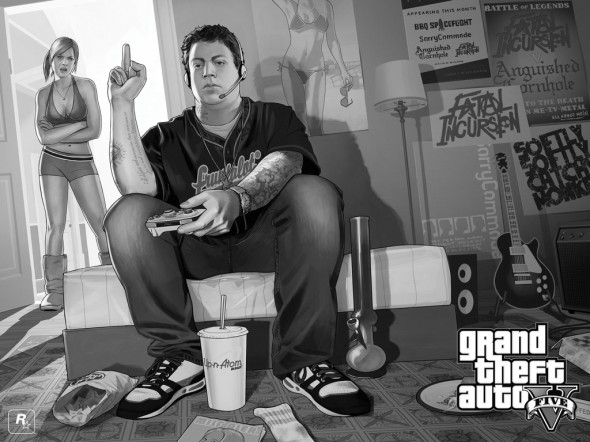 Grand Theft Auto V, released Sept. 17, became a trending topic to the point that gamers everywhere made sure to line the corners of their local GameStop or other retail store where it was sold. This latest version of Grand Theft Auto has been critically acclaimed and hyped up to be one of the best video games ever made.
Grand Theft Auto V was one of the most anticipated releases, and has met, if not exceeded, the expectations of gamers' worldwide. In comparison to many popular video games, GTAV advances most when it comes to its graphics, mainly because it has taken aspects from previous games and enhanced them. The game's realism, from the driving to the shooting dialogue, has surpassed many other competing programs. The joy that has been brought from this game is the simple fact that, although similar to many other games, there is a mission to accomplish, the controlling player has the ability to do whatever he or she sees fit.
It is safe to say that GTAV has taken a step forward in gaming and has really given its gamers something to look forward to on more than one level. But as with every game, it does have its minimal glitches such as with player movement and control.
Despite the slight hiccups, this program accommodated and mastered the necessities to create the ideal game. It now has three characters to choose from with different character traits and assignments, and is completely realistic.
The game has created a tension between what the storytellers wrote compared to what the gamer wants to do, simply because the player has that much power. This has been the game that true gamers have been asking for. The game was clearly worth the wait.