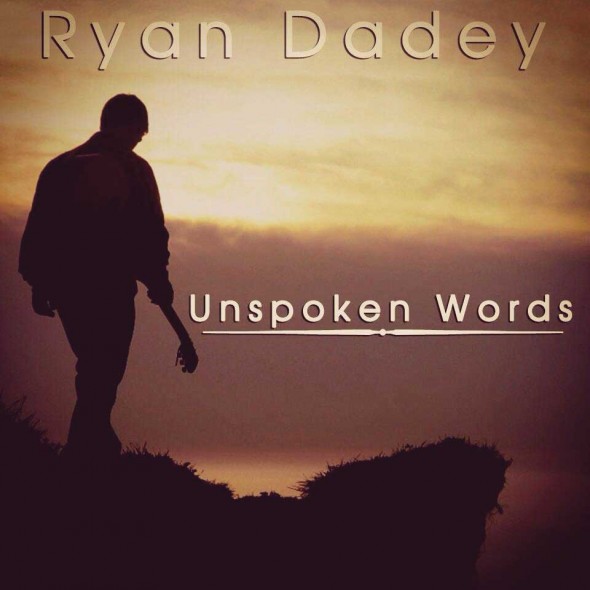 When Ryan Dadey first came to Oswego State, he was a business administration major who happened to play guitar. Now he is known for his musical talents across campus.
Music is a big part of Dadey's life while he's been studying in business, but recently it has become an even bigger part: his EP, "Unspoken Words – Demo," was released on Sept. 3.
Music has always been about making a difference for Dadey. When he first got into music he was making a difference for his family by singing for them.
"It's hard to describe why I started getting into music," Dadey said. "At about 5 years old I started performing for family and friends. Family was the only thing I knew at that point in my life, and well, I wanted to do anything to make them happy. One way to do that was to perform for them."
"They're really the reason I work as hard as I do in anything. My family would give up everything for me in order to help me have a successful future. Whether it is in music or not, my only goal is to help them live the life they deserve."
Dadey said he writes to make people happy. This is where the passion lies with him: not just with the music itself, but with the happiness that it causes. Dadey wants people that love to realize that love is out there.
A typical topic for Dadey's original songs is love, and this theme runs throughout his EP.
"I'm not that guy that tries to be corny and sappy with music, but I love to write thinking about the love that is out there but not yet found, basically," Dadey said.
And the reasoning behind why Dadey writes a lot about love ties back into his family.
"That is because of my parent's relationship," Dadey said. "They are still as in love as they were 34 years ago. It gives people hope."
In fact, Dadey wrote on song, called "Summer Dreams" on his four-song EP about the type of love that his parents have. All four of the songs have some sort of connection to love, which fits in with Dadey's perception of the world and with the reasoning behind what keeps him making music.
Dadey's EP was supposed to make a difference, as he always tries to do with his music.
"The goal was to record this EP and then sell it for charity, but things fell through because of the costs associated with recording," Dadey said. "I was lucky enough to find someone as driven as Connor Thuotte to help me produce this EP. His wasn't like a normal studio. He was all about getting the best product out that we could of my music, and it was out of a dorm room in Oswego."
Dadey has not thought too much about what the future holds for him musically, but he knows that he wants to continue to make a difference.
"I honestly just see myself taking everything as it comes to me," Dadey said. "I don't really know what my future brings. No one does. All I know is that if I can continue to make a difference, I will continue to write music."
Dadey sees himself as a normal guy, but continues to do his best to try to make a difference in any way he can, while still staying down to earth.
"I just wanna make a difference – it's just tough for a normal guy like me," Dadey said. "I couldn't imagine what it would be like to have thousands of dollars put into production of one song, or have a million dollar studio to record in. So I guess I kind of just wanted to take a leap of faith like I did when I first started playing guitar, and see what people think."
Dadey won the "Central Lake's Got Talent," show last semester, which earned his music even more recognition. He is studying abroad in London for the fall semester, so he won't be playing on campus for a while, but "Unspoken Words – Demo," is available now on iTunes.