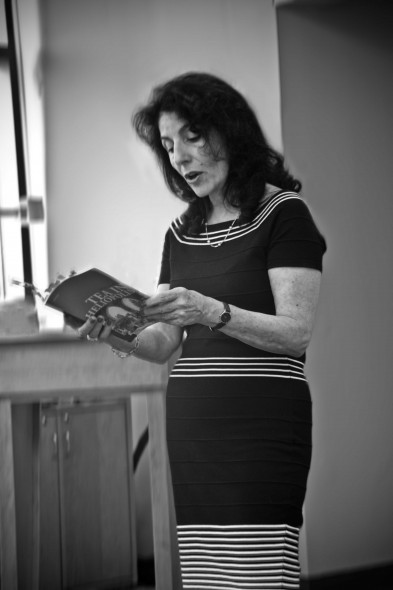 Arab American author Hedy Habra read from her book of poems, "Tea in Heliopolis" and her book of short stories, "Flying Carpets," on Wednesday in the Campus Center. Her poems are rich in symbolism and ornate language, with many references to Egypt and to Lebanese history and mythology.
Her short stories are typically of a genre akin to the "fantastic," a technique that bends the laws of rationality while falling just short of the surrealism you would find with Kafka or Gogol.
Her story, "They Won't Miss Me This Afternoon," for example, is written from the perspective of a cat. In this story, she wanted to talk about the changes Lebanon underwent throughout 12 years of civil war without any ethnic or religious bias and she used this animal free of a social class as her platform.
Habra's poetry falls under the category of creative non-fiction. It's impossible to just summarize an author's total poetic output, but hers runs the gamut of subjects involving love, lust and loss to Eastern Mediterranean cultural landmarks and landscapes and to the effects war can have on a country and its people. She does this in a style that is highly personalized and descriptive. Though highly aware of the impact that war and political unrest has had on Lebanon, her country of origin, and on Egypt, her native land, her writing is not limited to political considerations.
Her writing is uniquely hers. She is not trying to follow in the footsteps of any particular author or genre, only use her vast love of language and literature to talk about the experiences that matter to her.
Aside from her personal creative writing endeavors, her latest interest is the Peruvian writer Mario Vargas Llosa, to whom her most recently published book of literary criticism, "Mundos alternos y artísticos en Vargas Llosa," pays credit.
To those unfamiliar with her work, her website, hedyhabra.com provides writing samples and a biography which details a life that is in many ways as interesting and compelling as her body of work.
Ed. note: This article has been revised from the print edition