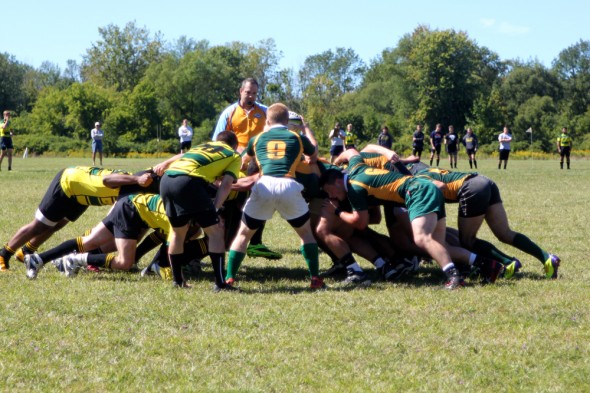 The Oswego State men's club rugby team defeated Le Moyne College 30-18 to open the 2013 fall season this past Sunday. It was their first regular season game since their heartbreaking loss in the state championship game last spring.
The game began at 1 p.m. at the Hidden Fields. Oswego State was oozing with confidence. Playing in front of the home crowd, the Wizards started the game filled with energy. They seemed to be the quicker and stronger team.
The Wizards scored two tries in the first half en route to a 10-3 halftime lead. The talented Oswego State defense was close to dominant in the first half, as it stalled Le Moyne's offense throughout the half.
The second half of the game was a complete turnaround in the second half, both the Oswego State and Le Moyne offenses started to pick up steam.
Oswego State got the ball rolling early in the half and scored its third try of the game, eventually increasing its lead to 20-8. But Le Moyne struck back.
Le Moyne started to pick up the pace offensively toward the end of the game after managing to break through the Wizards' vaunted defense, but it was not enough, as Oswego State held on to win 30-18. Saturday's game was a bit closer than last year's, which Oswego State won 44-20.
After the game, senior captain Tyrell Moore said that the team's performance was "pretty good" and he thought the game went well.
"There's always room for improvement, but the only things we really need to improve on are support, running and communication," Moore said.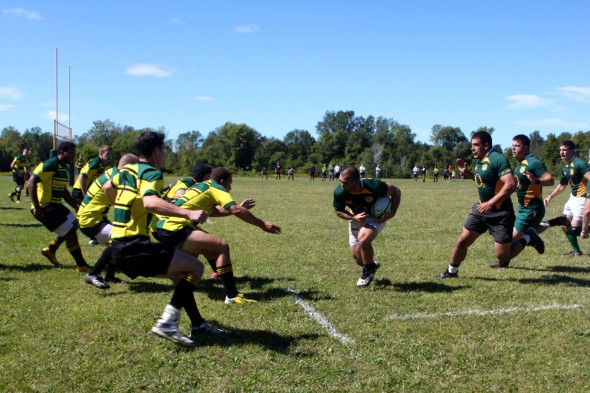 The Wizards are scheduled to compete at home against Hamilton College Saturday at 1 p.m at the Hidden Fields. Last year, Oswego State beat Hamilton in the playoffs, 23-7, to advance to the championship game.
After opening the season with a victory, The Wizards look to have another strong season in front of them. It is still early in the season, but the Wizards are primed to make another run at the state championship game.