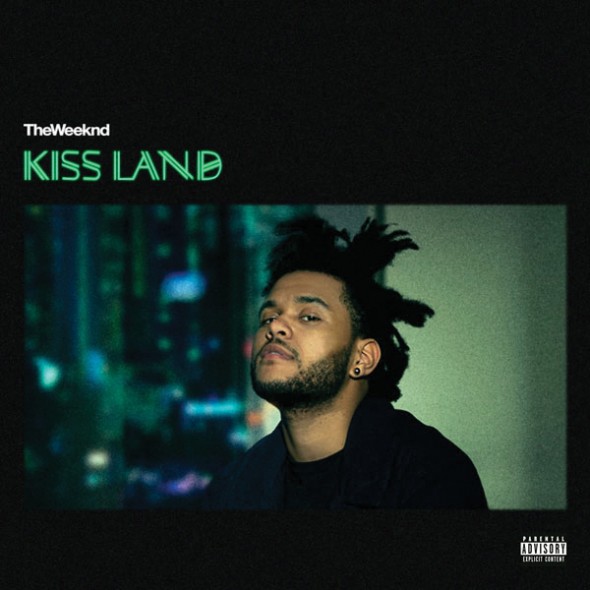 The latest effort from Abel Tesfay, aka The Weeknd, the enigmatic Canadian producer, vocalist and Internet darling, is little more than a disappointment.
One could credit Tesfaye for not resting on his laurels and giving us more of what he gave us on his previous mix tapes "Thursday" and "Echoes of Silence." Instead, this debut studio album takes a radically divergent, though monotonous direction, and somehow still retains The Weeknd's signature stripped-down, electronically-tinged, emotionally-disaffected brand of R&B music.
Unlike his West Coast contemporary Frank Ocean, many in the media hesitated to name The Weeknd one of the new faces of R&B. After his mysterious and highly-lauded March 2011 mix tape "House of Balloons," few outside of social media sites like Tumblr knew what Tesfaye looked like in person. It wasn't until the second chapter in his mix tape trilogy, "Thursday," that he managed to snag fellow Torontonian Drake for a feature. The two have been continually collaborating ever since, with The Weeknd providing vocals for "Crew Love" on Drake's Grammy-winning smash album, "Take Care," and Drake returning the favor by making the only guest appearance on "Kiss Land." Now The Weeknd is seemingly everywhere, headlining Coachella and wowing Florence Welch and Katy Perry with his rendition of "Dirty Diana" by Michael Jackson.
"Kiss Land" seemed like it had everything lined up in its favor, but its defining feature is its primary undoing. By lifting the veil, as it were, on his music and on his persona as The Weeknd, it leaves us with hollow, meandering songs that go nowhere and leave listeners unsatisfied, not unlike the lifestyle Tesfaye tries to chronicle through his music. "House of Balloons" was marked by its lack of ornate production and intimate vocals that often garnered comparisons to Prince and R. Kelly, but here Tesfaye's vocals are almost drowned out by industrial drums and unrelenting synthesizer riffs. Tesfaye tries to put his uncomplicated lyricism in the spotlight, but the overly bleak tone of the lyrics juxtaposed against glittery sonic dissonance comes off as jumbled and tiresome.
The tone and feel of the album is markedly different than the sound we grew accustomed to as The Weeknd's, often attributed to his mix tape producers Doc McKinney and Illangelo. "Live For," which features Drake as the album's only feature, is a primary example of this, with possibly one of the most annoying and lazy hooks to an R&B song in recent memory. Drake's presence also adds next to nothing to the track. "Tears in the Rain," the album's closer, is the album's weakest track and a good example of the cluttered noise that pervades this album.
There are no real contenders for a single or even a plain standout song from this album, but that isn't to say the album didn't have any bright spots at all. Pharrell Williams' remix of "Wanderlust" is the album's only ray of sonic sunshine. "The Town" is the closest thing to The Weeknd of old. The synth solos eerily harken back to the music of the films of John Carpenter and David Cronenberg, whom Tesfaye credits as influences on the album.
A remix of "Odd Look," produced by French DJ and producer Kavinsky, with Tesfaye providing vocals reminiscent of Michael Jackson is the jewel of the deluxe version of "Kiss Land." "Belong to the World" shows that Tesfaye isn't afraid to branch out, even if he sounds like a derivative of Kanye West's "Yeezus" from earlier this summer. There could have been more of those moments if perhaps Tesfaye invited guest vocalists or producers, but, in the end, "Kiss Land" is what we got.