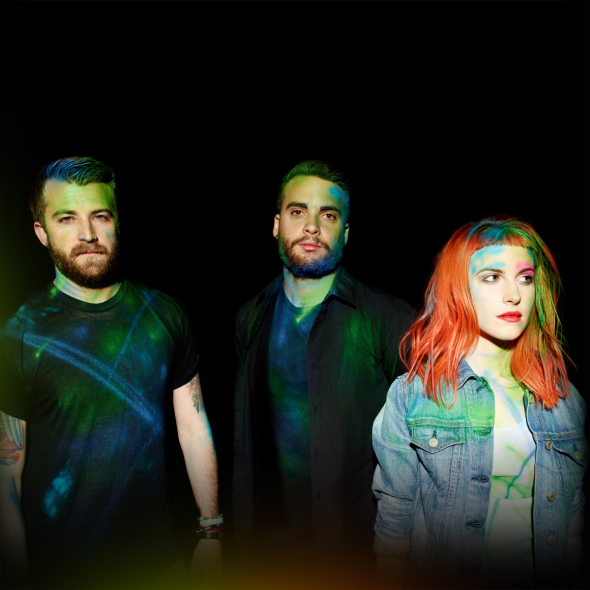 In 2010 alternative rock band Paramore, went through a whirlwind of changes, as the band's lead guitarist, Josh Farro, and his brother, drummer Zac Farro, left the band. After an almost five year wait, Paramore has released a new self-titled album.
The first album since the Farros' departure, "Paramore," is something for fans to be excited about. The songs within the album will also bring back fans who loved the band's angsty, yet fun, sound. The band will surely garner more fans with this album filled with progressive tracks that combine the old and the new.
The songs dabble in different genres, some including a more alternative sound, as well as a more electric one.
The lead single "Now," is definitely close to classic Paramore. It is filled with long runs, epic build-ups and intense anger. With these similarities, fans will definitely forget the leaving of two of the band's most well-known members. The moments that Hayley Williams speaks rather than sings are intense and take the track to a new level.
Classic Paramore can also be found within "Still Into You." "Still Into You" is the album's second single and plays as a reminder that, while Paramore has moved on, they have not forgotten who they are. The song is filled with guitar strums, Williams' yelled vocals and intensity that continues to build as the song goes on.
One song that will surely be a favorite is "Hate To See Your Heart Break." The song could be described as Ingrid Michaelson-meets-punk music. This is certainly not a bad thing: the song is sweet and simple, but listeners will find Paramore's deep lyrics within.
Other songs to take note of are "Last Hope" and "Fast In My Car." "Last Hope" is one of the album's best, as it starts simple and intimate, but gets louder and stronger as the track progresses. With the song "Fast in My Car," which excels as it ventures into a more synthetically produced sound.
The final song on the album, "Future," is almost completely instrumental. It is one of the album's most composed and diverse tracks, lasting nearly eight minutes. It will leave listeners feeling that there is so much more ahead for Paramore. It is a great track to end an even better album.
For a band that is known by both mainstream listeners and their fanatics alike, Paramore will surely please everyone with their newest album. It contains some of their best songs to date. Fans will be reminded of Paramore's older days, while their ventures into different genres brings in new fans.