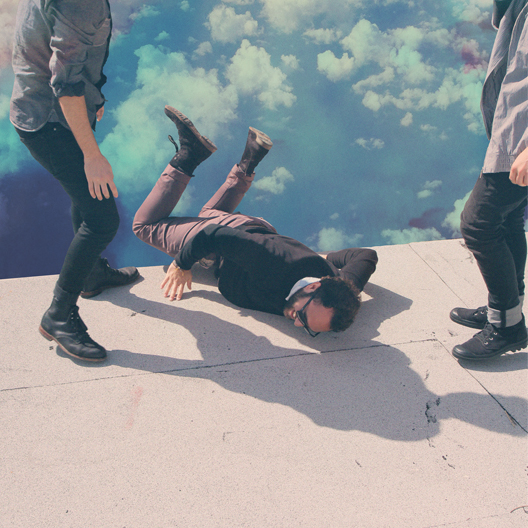 Following the release of Local Natives' debut album, "Gorilla Manor," in early 2010, the band was praised for its catchy and consistent sound. They seemed to serve as a reflection of the trends in indie rock at the time, combining the harmonizing vocals of Fleet Foxes and psych folk instrumentation of Grizzly Bear with Arcade Fire-style bombast.
While the style allowed the band to showcase their impressive songwriting and instrumental ability, it also prevented them from creating anything that felt distinctive enough to transcend its influences.
On opening track "You & I," slow guitar strums and quiet percussion lead into Local Natives' singer Kelcey Ayer's bare, falsetto voice. It is within these first seconds that it became clear that with their sophomore album, "Hummingbird," the California-based indie band is headed toward a more developed, mature sound.
With "Hummingbird," Local Natives have managed to create an album that expands upon their strengths as musicians, while also creating a sound that feels wholly their own.
The album was recorded in Brooklyn and produced by Aaron Dessner of The National, and his influence can be heard throughout, as "Hummingbird" is far more subtle and sonically cohesive than "Gorilla Manor" and manages to incorporate a strong sense of emotion, similar to The National's strongest work. During the process of recording the album, the band split with bassist Andy Hamm, a move they told Pitchfork.com was "heartbreaking," and Ayer suffered the loss of his mother. These circumstances can be heard throughout the album, with an overall tone that focuses around sorrow and loss.
On the song "Colombia," Ayer sings a tribute to his mother over a steady drum beat and light keys. Ayer's raw, emotional falsetto is especially effective here, easily overpowering the instrumentation and bringing the lyrics to the forefront. Ayer uses the loss of his mother for a touching moment of introspection, singing, "Every night I ask myself, am I giving enough, am I loving enough?" The song is the standout track of the album, and easily the best song the band has written.
"Black Spot" also highlights Ayer's vocal abilities, but allows the band to unleash the manic instrumentation showcased in their debut. The song starts with frantic keys and slowly builds from there, ending with an explosion of percussion set against a squealing guitar riff that feels similar to the "Gorilla Manor" single "Sun Hands."
While subtlety is clearly the focus for the band throughout the album, they are still able to provide several songs that harken back to the more fun, light hearted nature of their debut.
The album's lead single, "Breakers," allows drummer Matt Frazier to show off some serious technical chops, creating a head bob-inducing drum pattern that feels half rock, half hip-hop and lays the blueprint for the album's catchiest song. Frazier's abilities also steal the show on "Wooly Mammoth," a song that perfectly combines the band's new, more emotion-focused approach with their previous beautiful sound.
"Bowery," the album's closer, is another highlight and a fitting send-off, incorporating all the band's greatest elements in its coda: Ayer's high pitch harmonizing, Frazier's frenzied drumming and sharp riffs from guitarists Ryan Hahn and Taylor Rice.
Local Natives may not have branched out far enough on this album to escape their fate of constantly being critiqued through comparison, but "Hummingbird" is an album that is strong enough to at least allow them a seat at the table with the leaders of indie rock genre. The album goes after a mood and captures it perfectly, with a sound that is consistent enough in quality to ensure this album will be discussed far beyond 2013.